Converging market forces propel fire sprinkler industry growth
Automatic fire sprinklers are incredibly effective at stopping the spread of fire to protect lives and property. So, it's not surprising that demand for fire sprinkler systems continues to rise across industry sectors, propelled by sustained growth in the construction and real estate markets, technology innovations, government regulations, and emerging collaborative efforts between grassroots and fire-safety organizations.
On a global scale, the fire sprinkler market reached a value of U.S. $9.1 billion in 2018. Looking forward, analysts expect the market to reach a value of U.S. $14.7 billion by 2024, registering a compound annual growth rate (CAGR) of around 8 percent between 2019 – 2024. North America remains the largest market for fire sprinklers and should continue to hold this majority through at least 2020.
The commercial fire sprinkler sector dominates the market and is expected to grow at an estimated CAGR of nearly 10 percent through 2014. The enactment of more stringent building codes worldwide has helped bolster the commercial market, which includes offices, multi-family residential, warehouses, industrial facilities, retail stores, and other public buildings. The residential sector also is moving ahead robustly, however, propelled by many of the same market drivers.
The global fire sprinkler system market is moderately fragmented, with several leading players occupying substantial pieces of market share. Segmented by product types, the market consists of wet sprinklers, dry sprinklers, deluge sprinklers, pre-action sprinklers, and specialty systems—but wet systems dominate. The wet sprinkler segment represents more than half of the global market, and the segment is expected to continue to grow at a healthy pace—a CAGR of around 10 percent—through 2024. Wet sprinklers are the most widely adopted systems across industries due to their inherent effectiveness, reliability, ease of modification, and low installation and maintenance costs.
Several converging forces are helping to drive fire sprinkler product demand, and are expected to play a central role in the industry's growth in the coming years.
A track record of success fosters demand
The growth in the fire sprinkler market is being supported by a wealth of evidence documenting sprinkler reliability and effectiveness across applications. A compilation of data from the National Fire Protection Association (NFPA) showed sprinklers reduced the death rate in public assembly, store/office, and manufacturing spaces, for example, by 100%, 81%, and 84%, respectively. And the rate of fire sprinkler installation in high-risk industries such as oil and gas, mining, and petrochemical, for example, has escalated in recent years.
Meanwhile, a number of case studies in the residential sector continue to build a solid case for fire sprinklers while also stirring intense debate about whether they should be mandated in single-family homes.
Case in point is Prince George's County in Maryland, which mandated the installation of fire sprinklers in all new residential construction back in 1992. Out of 101 deaths in single-family and townhouse fires between 1992 and 2007, not one occurred in a dwelling equipped with a sprinkler system, according to a study by Home Fire Sprinkler Initiative. The sprinkler-equipped homes also accounted for less than two percent of people injured in a fire. In the 245 sprinkler activations during the 15-year study, the Prince George's Fire Department estimated only about $1.3 million in fire damage, versus a potential loss of over $42 million in homes without sprinkler systems.
One of the earliest examples of the impact made by residential sprinklers after a law requiring them was the city of Scottsdale, Arizona, which mandated sprinklers in all new residences in 1986. The city reported by 2001 that its rate of fire deaths had dropped exponentially faster than the nation's rate and credited sprinklers with saving 13 lives. The devices also cut the cost of fire damage to an average of about $3,500 for structures with sprinklers, compared with $45,000 for structures without them.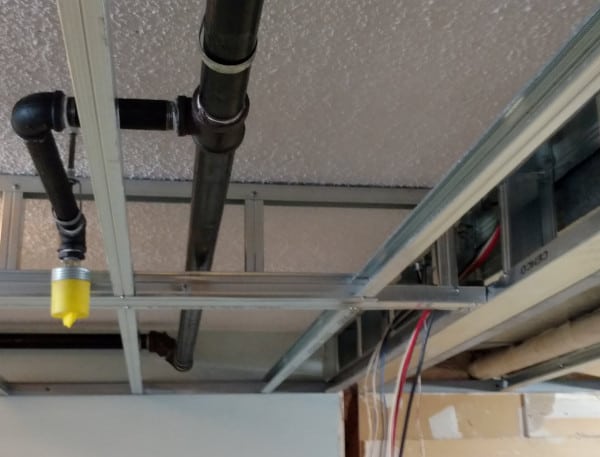 Riding the wave of regulatory momentum
Although smoke alarms have significantly decreased death and injury over the last four decades, fire safety officials are seeing the trend hit a plateau, and automatic fire sprinklers are a more proactive and reliable solution. Since the late 1970s, grassroots organizations have successfully promoted hundreds of local ordinances mandating sprinklers in all new residential construction, including one- and two-family homes. The homebuilding industry has fought these changes by seeking state preemption of local authority, however, a strategy previously used by other industries concerned about protecting their profits.
More than 40 years of model building and fire code development has helped reduce the number of fire fatalities from over 10,000 per year to less than 1,000. In this relatively short span, many other events have shaped codes, local politics, and fire sprinkler installation standards, which continue to be revised according to best practices.
One of the most influential regulatory forces is the International Residential Code (IRC), a comprehensive, stand-alone residential code that creates minimum regulations for one- and two-family dwellings of three stories or less. A number of state and municipal districts throughout the U.S. have adopted the 2015 IRC requirement for builders to install sprinkler systems in all new one- and two-family homes, including California, Colorado, Maryland, and Connecticut.
Other states, however, including Arkansas, Iowa, Maine, Mississippi, New Hampshire, New Jersey, North Carolina, Rhode Island, and Virginia have adopted the IRC with the residential sprinkler requirement removed. But as more states follow the trend of including the IRC model code, industry growth will accrue.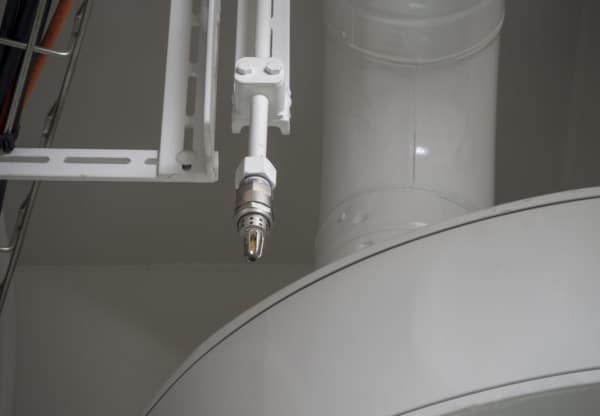 Technology innovation spurs market growth
Technology advancements represent a vibrant growth opportunity for the fire sprinkler market. Water mist technology is a good example. While not a new innovation, strictly speaking, recent advances have helped evolve the technology from use in mainly industrial environments to other sensitive applications, such as art galleries, data centers, and hotels.
Water mist systems distribute a fine mist that smothers a fire instead of standard water droplets. Since the droplets are smaller, these systems create more of them which convert to steam faster. The steam absorbs heat from the flame, lowering the temperature of the fire and suffocating it. Water damage from water mist systems is substantially lower compared to traditional fire sprinklers, which is good news for business owners looking to protect delicate contents.
Rather than adhering to NFPA 13—the most widely-used set of rules for commercial fire sprinklers systems—water mist systems follow an entirely different set of manufacturing and installation standards. It's important for installers to choose hardware components carefully for these systems (in accordance with the rules presented in NFPA 750).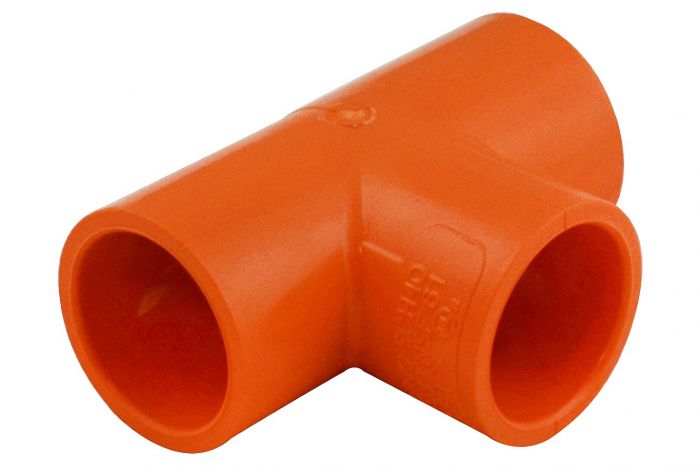 Also poised to drive market growth is the rising demand for smart, IoT-enabled fire sprinklers. These smart devices use a mobile infrared sensor that scans the room to locate the hottest point (if it detects temperature above 135°F). On successfully identifying the location, it sprays high-pressure mist onto flames. One such system, the Automist Smartscan fire sprinkler system, uses only 10 percent of the water of traditional fire sprinkler systems.
Enabling many of these smart sprinkler systems are mesh networks, where every device serves as a node in the network to relay data back to a central hub. This distributed approach can improve reliability and redundancy. As mesh networks develop, codes and standards organizations are working to keep up with appropriate requirements that meet current safety standards without hindering innovation in this rapidly evolving technology.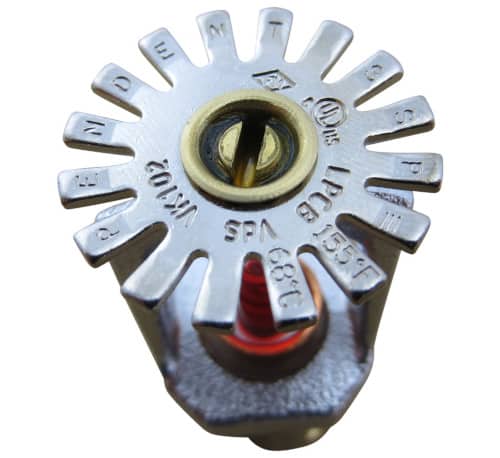 Expect continued upward trajectory in the fire sprinkler market
The case for fire sprinklers will only get stronger as more evidence mounts about their effectiveness, and overall market growth reduces the effective costs of individual installations and maintenance. The introduction of more advanced fire sprinkler solutions along with new regulatory requirements will also intensify industry growth, though standard wet sprinkler systems remain the most cost-effective and reliable fire safety solution. Given the volume of new construction and older structures set to be retrofitted, don't expect any downturn for today's red-hot fire sprinkler market in the years ahead.
If you need components for a fire sprinkler system—whether it's a new installation, a retrofit, or a repair—QRFS has them. View our full selection of:
Commercial fire sprinkler heads
Residential fire sprinkler heads
Fire sprinkler cover plates and escutcheons
We also stock pre-assembled riser kits, installation tools, and a host of other items, from head guards and sprinkler drops to spare sprinkler cabinets and sprinkler extensions.
And if you can't find an item in our online inventory, we can get it. If you need help finding something, call +1 (888) 361-6662 or email support@qrfs.com.
This blog was originally posted at blog.qrfs.com. Check us out at Facebook.com/QuickResponseFireSupply or on Twitter @QuickResponseFS.