Take advantage of these free and discounted online training options while you're stuck at home
It's hard to believe that it's only been a few weeks since the coronavirus pandemic caused life to change drastically. Many individuals are looking for ways to stay productive as social distancing forces people to remain at home. For professionals in the fire protection industry, using this time to complete continuing education requirements or achieve gold-standard certifications like NICET through online training can be a smart and rewarding option.
And thankfully, you get to feed your brain with something other than constant news updates.
In recognition of the financial hardship of these challenging times, some organizations like the National Fire Sprinkler Association (NFSA) are offering free or discounted sessions to increase access to online training.
In this blog, we've rounded up some of the top online training courses that are available to help you complete Continuing Education Units (CEUs) required by your state or achieve NICET certification.
NICET (National Institute for Certification in Engineering Technologies) certification is mandated for specific fire protection jobs in nearly three-quarters of U.S. states—and by many local jurisdictions in the others. It is also commonly required in requests for proposals (RFPs) and other job specifications. While NICET's in-person testing centers have temporarily closed, professionals can continue to complete the rigorous online training that's required.
Quick Response Fire Supply (QRFS) remains fully operational and committed to helping your business maintain the highest levels of fire safety during the coronavirus pandemic. Call us at +1 (888) 361-6662 or email support@qrfs.com if you have any questions or need fire protection equipment.
Read our previous blog, "Coronavirus Emergency Operations Plans: NFPA & OSHA Guidance," for essential NFPA and OSHA advice on organizational emergency preparedness. It also explains fire safety risks and why fire protection can't be overlooked during this global emergency.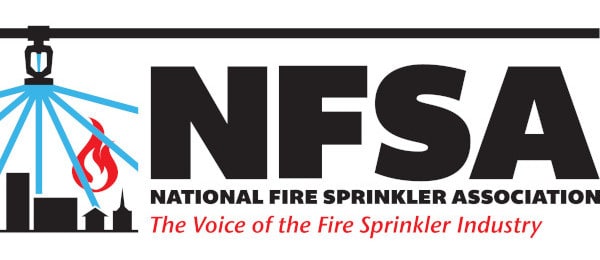 NFSA offers discounts and free training on COVID-19 protocols
The National Fire Sprinkler Association (NFSA) provides many opportunities to earn CEUs online through its NFSA.LearningInstitute.
NFSA is also offering free online training for both members and non-members on COVID-19 protocols. These short, informative classes feature guidance for fire protection businesses as they navigate the current crisis, focusing on preparedness, precaution, and prevention. Ranging in length from seven to 56 minutes, they cover topics that include:
Coronavirus Preparedness for Employers and Employees
Working from Home: Strategies for Remote Employees
Leading Virtual Teams
Coronavirus Precautions and Prevention: Common Sense Hygiene
Handling Stress
NFSA prides itself on being a premier resource for fire sprinkler training and education, with the most training opportunities available on the widest array of sprinkler-related subjects. Well-known industry leaders teach many NFSA courses.
NFSA's online seminars are approved in most states for the CEUs required of building and fire officials, as well as for licensure recertification accreditation and NICET credits. NFSA is an ICC (International Code Council) Preferred Provider. It is also an AIA (American Institute of Architects) Continuing Education Provider.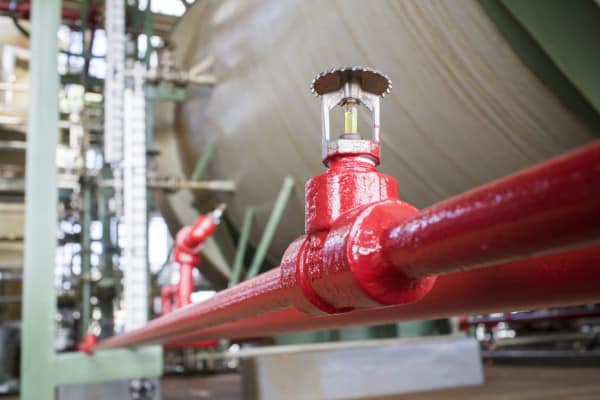 NFSA's self-paced distance learning courses offer a "virtual classroom" format. Students will see the instructor and the material as though they were sitting in the classroom. The sessions also include interactive learning modules that challenge the user through online assessments.
Course topics include "Applying Fire Sprinkler System Installation Rules," "NFPA 25 and 72: Coordinate the Work for Successful ITM," "Inspection of Fire Sprinkler Systems ITM Series," "Inspection of Standpipe Systems, Private Mains, and Hydrants," and much more.
Visit this page for NFSA's complete online catalog. A 10% discount is available for online classes through May 1 by using promo code "ONLINE10" at checkout.
NFSA also offers free, live, web-based seminars on the third Tuesday of every month at 10:30 a.m. EST for NFSA members. "Technical Tuesdays" are focused on the latest developments in the fire protection industry. Participants can ask instructors questions and receive live answers during the seminar, just as if they were onsite. These seminars can also qualify for CEUs.
Participants must pre-register to access free training. Upcoming topics include:
Important Changes to NFPA 25 2017 Edition—April 21
Potential Changes to 2022 NFPA 13 Installation and Residential (NFPA 13/13D/13R)—May 19
Seismic Protection for Dummies—June 16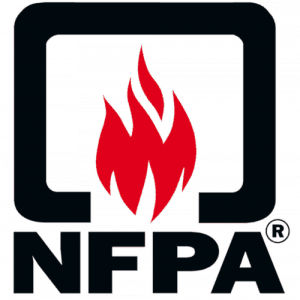 Online training from the National Fire Protection Association
"As new hazards and challenges emerge, we can never stop learning how to make the world safer," proclaims the National Fire Protection Association (NFPA). And with onsite training on hold, NFPA is emphasizing its online training opportunities—offering fire protection and other professionals convenient ways to increase their skillsets and satisfy CEU and NICET requirements.
NFPA's online courses give participants access to training at their own pace and schedule. Learning opportunities include topics that address:
Fire protection
Building and life safety
Electrical work
Health care
Active shooter/hostile events
Hot work
Industrial hazards
Alternative fuel safety training/emergency response
Coursework is designed to teach participants how to use NFPA codes and standards to safely solve problems they encounter on the job. Classes feature expert information, instructional presentations, engaging videos, interactive exercises, and scenario-based activities.
NFPA also offers several "core learning series" online that group classes for professional certifications. These series are available for fire inspectors, fire protection specialists, fire plan examiners, fire alarm ITM specialists, and more.
Review NFPA's online selection here. Free demonstrations are available before you register.
NFPA also hosts free webinars presented by subject-matter experts. These sessions teach participants about important technical changes to NFPA codes and the latest industry and research developments. While the webinars keep professionals up-to-date on changes in the fire protection industry and can help improve job performance, they do not provide CEU credits.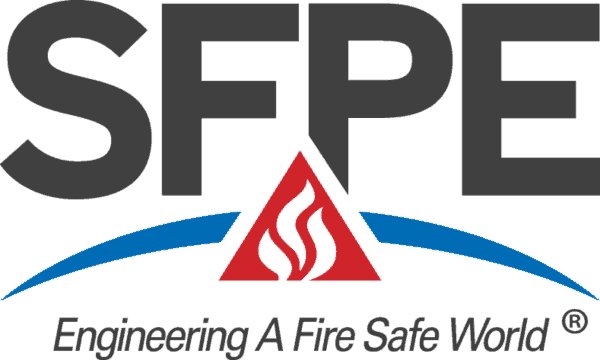 Free SFPE webinars earn professional development credits
The Society of Fire Protection Engineers (SFPE) offers free technical webinars focused on helping SFPE members stay on top of industry trends. Non-members can attend for a fee. The seminars feature expert speakers who highlight technical content that helps participants strengthen their professional skills. Participants earn Professional Development Hours (PDH) credits, which can also be converted to CEUs.
Individuals must pre-register and attend the live webinar for at least 50 minutes to receive PDH credits. Recordings of previous webinars can be accessed on the SFPE website. All webinars run from 11 a.m. to noon.
Upcoming topics include:
Resiliency—Consideration Beyond Code Requirements: March 31
Fires and Urban Growth—A South African Case Study: April 6
How to Prevent Thermal Runaway in Lithium Ion Batteries: April 15
Solving for 'Why?'—Grenfell Tower 3 Years On: April 20
Review SFPA's online selection here.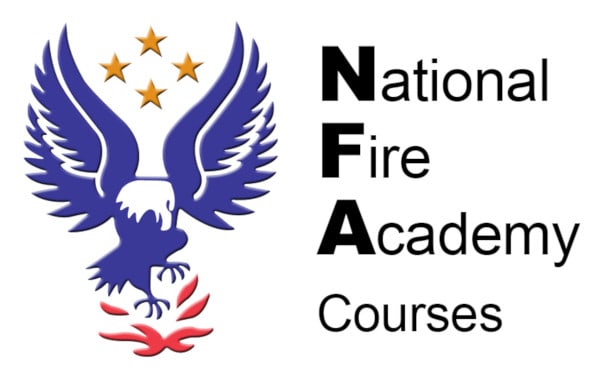 USFA offers free online courses for fire and building code officials
Operated by the U.S. Fire Administration (USFA), the National Fire Academy (NFA) provides free, specialized training courses to help first responders, fire service instructors, technical professionals, and allied professions deal more effectively with fires and related emergencies.
Several free online courses are available that help building and fire code officials improve their understanding of the codes process, building safety, and fire protection features. These classes also count as CEUs for officials who need to maintain professional certification. Some of NFA's "recommended online courses include:"
Alternative Water Supply: Planning and Implementing Programs—designed to assist anyone with planning responsibility for alternative water sources during structural firefighting operations.
Testing and Evaluation of Water Supplies for Fire Protection—topics include testing and evaluation of available water supplies for water supply systems, onsite storage systems, and rural areas not served by a water supply; water supplies for automatic sprinklers, standpipe systems, and fire suppression activities; and professional competencies related to determining available fire flows for fire protection.
Hydraulic Calculations for Water-Based Fire Protection System Plans Review—teaches you how to use scientific calculators and other instruments to evaluate hydraulics against national standards for the design and installation of water-based fire protection systems.
Principles of Building Construction—learn how design elements and emerging building methods and materials affect fire behavior and structural performance.
Here is the complete list of free online NFA courses for fire protection professionals.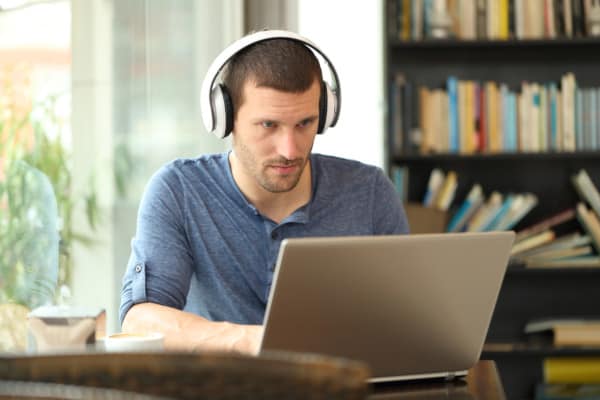 Additional free or discounted online training options for fire protection professionals
Businesses and colleges that help fire protection professionals meet CEU credits and achieve NICET certifications are also reporting a surge of interest in online training courses. And some are modifying in-person sessions to a virtual-classroom format. While there are many more options available online, here are a few organizations offering free or discounted options:
Fire Smarts is offering a 20% discount through May 1 by entering online20 for online training courses that provide CEU credits. No restrictions or limits. Participants have access to the recorded sessions for 12 months following registration. Online options include webinars, on-demand training, and virtual live training. Some free webinars are also available on timely topics.
Fire Tech Productions has three free courses available through March 31 that provide professional development credits: "Math Fundamentals for Fire Protection," "Fundamentals of Fire Extinguishment," and "Basic Principles of Combustion." Other online continuing education courses are available on a wide variety of topics that meet CEU, NICET, and other professional development requirements.
JH Academy allows participants to sample online training with a free class that offers a CEU credit: "Fire Behavior—Introduction to Fire Suppression." Additional online continuing education courses are available on a variety of topics.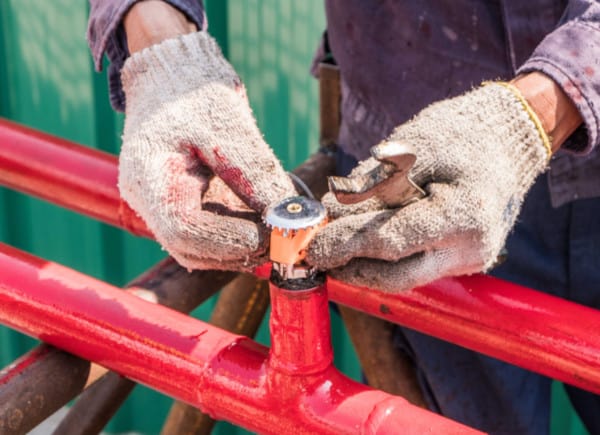 Online training keeps your career moving in the right direction during the coronavirus pandemic
As we continue to navigate the evolving COVID-19 pandemic, completing continuing education requirements or achieving NICET certifications is an excellent option for fire protection professionals. Free or discounted courses can help you improve job performance and enhance public safety while keeping your career on track. Bookmark this page and check back at the linked resources above to see updated schedules and courses.
Quick Response Fire Supply (QRFS) remains fully operational and committed to helping your business maintain the highest levels of fire safety during the coronavirus pandemic.
Call us at +1 (888) 361-6662 or email support@qrfs.com if you have any questions or need fire protection equipment.
Read our previous blog, "Coronavirus Emergency Operations Plans: NFPA & OSHA Guidance," for essential NFPA and OSHA advice for organizational emergency preparedness.
This blog was originally posted at blog.qrfs.com. If this article helped you, check us out at Facebook.com/QuickResponseFireSupply or on Twitter @QuickResponseFS.