The 2020 Fire Code of New York State is now the law 
The 2020 edition of the New York state fire code took effect on May 12. The new code strengthens some existing requirements and adds brand-new sections governing emerging issues like energy storage systems, community events at sugarhouses, the growing CBD oil industry, and the food truck craze.
In this blog, we cover some of the biggest changes to the 2020 Fire Code of New York State (FCNYS). We also help property owners, facility managers, and fire protection contractors understand how they are expected to comply—and where they can go to have their questions answered. Feel free to skip to individual sections:

The New York State Uniform Fire Prevention and Building Code changed
A subunit of the New York State Uniform Fire Prevention and Building Code (also known as the Uniform Code), New York's fire code establishes minimum fire safety requirements for new and existing buildings, facilities, storages, and processes. It addresses critical issues like:
Fire prevention
Fire protection
Life safety
Emergency planning
Safe storage
Conditions affecting the safety of firefighters and emergency responders
The use of hazardous materials
The 2020 Fire Code of New York State is largely derived from the 2018 edition of the International Fire Code (IFC). However, there are some New York-specific additions, such as requirements for community events at sugarhouses run by the state's maple syrup industry.
IFC is a globally recognized model code designed to protect public health, safety, and welfare from the hazards of fire, explosion, or dangerous conditions in buildings, structures, and premises. Its regulations are voluntarily adopted by local, state, and territorial jurisdictions nationwide. When adopted, the IFC serves as an area's legally enforceable law. Currently, some version of the IFC is the fire prevention and safety code in 41 states, the District of Columbia, Guam, and Puerto Rico.
Besides adding some of its own rules, New York's code deletes some sections from the original IFC text. For instance, New York code makers removed the IFC chapter on "mobile fueling operations." While the code does address motor-fuel-dispensing facilities, mobile fueling was deemed outside of scope and better addressed by Department of Transportation (DOT) regulations and local vehicle and traffic laws.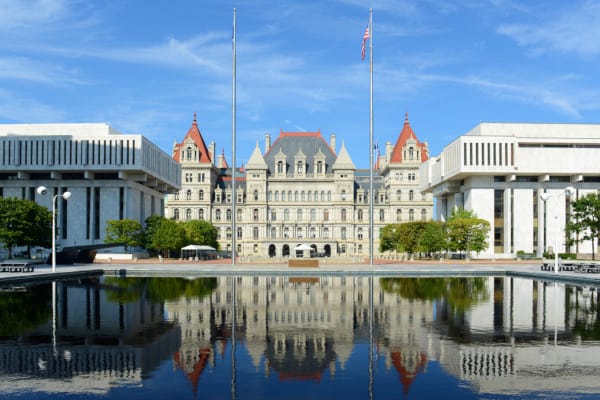 The 2020 Fire Code of New York State is arranged to follow the sequential steps that generally occur during a plan review or inspection. The new edition is divided into seven parts that each represent a broad subject matter, from "Building Equipment and Design Features" to "Special Occupancies and Operations" to "Hazardous Materials."
Some parts contain reserved, or unused, chapters—setting the stage for new chapters to be created as new processes or operations develop. That way, new requirements can be logically inserted without prompting a confusing renumbering of existing chapters.
With each update of the fire code, New York code makers say they attempt to avoid new mandates that unnecessarily increase construction costs or restrict the use of new materials, products, or methods of construction. They also strive to carefully avoid preferential treatment of any particular types or classes of materials, products, or construction methods.
The latest revision replaces the fire code adopted by New York in 2016, which was based on the 2015 edition of IFC. Additional supplements were issued in 2016 and 2017. The new regulations advance the state's goal of staying on top of ever-evolving changes in the modern world by updating its fire code in roughly three-year cycles. The next update is expected in 2023.
New York's new fire code is part of a broader update of the Uniform Code that went into effect on May 12. On Dec. 6, 2019, the State Fire Prevention and Building Code Council adopted rules that amend and update the Uniform Code and the State Energy Conservation Construction Code, also known as the Energy Code.
The rules repeal the current version of the Uniform Code based on the 2015 editions of International Code Council (ICC) books and adopt updated code. Besides the new fire code, the Uniform Code now incorporates, by reference, 2020 editions of residential, building, plumbing, mechanical, property maintenance, and fuel/gas codes. The Uniform Code comprises Parts 1219 to 1229 of Title 19 NYCRR (New York Codes, Rules, and Regulations).
Let's examine key changes to the 2020 edition of the New York state fire code: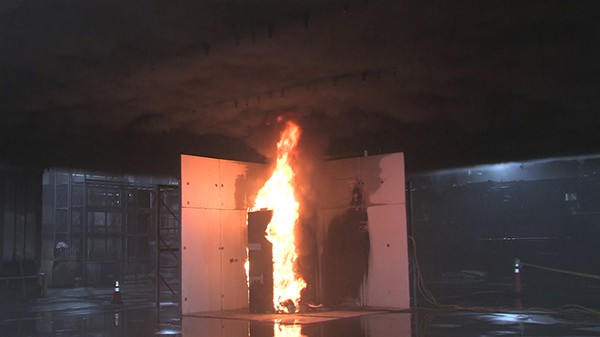 The first-ever regulations for energy storage systems have been added to New York state fire code
Chapter 12, "Energy Systems," arguably marks the most significant addition to New York's 2020 fire code. Hair-raising reports of runaway fires related to lithium-ion batteries in energy storage systems prompted New York to issue an emergency Energy Storage System Supplement in June. The supplement added the state's first requirements for energy storage systems to subunits of the New York State Fire Prevention and Building Code, including the fire code.
At the simplest level, energy storage systems enable electricity to be saved for later, applying it when and where it's needed most. This creates efficiencies and new capabilities for the electrical grid, and it can reduce greenhouse gas emissions. Adding more flexibility into the grid helps integrate more "green" resources like solar, wind, and distributed energy.
The world's growing emphasis on "going green" has caused the popularity of energy storage systems to surge in recent years. But while lithium-ion battery technology has long powered consumer electronics, backup power systems, and more, grid-scale energy storage reaches an unprecedented level as megawatts of electrical power come into play. Some terrifying fires have regulators scrambling to keep up, including a fire and subsequent explosion at a relatively new 2MW installation in Arizona that sent eight firefighters and a police officer to the hospital.
IFC added requirements for energy storage systems for the first time in 2018. The National Fire Protection Association (NFPA) also solicited public comments for a new document, NFPA 855: Standard for the Installation of Energy Storage Systems, which is now available.
With a previously announced goal of reaching 3,000 MW of energy storage by 2030—equivalent to 40% of today's electrical demand—New York has made fire safety at new and existing energy storage systems a priority. Its 2020 update adds the regulations from its Energy Storage Systems Supplement directly into the fire code as Section 1206, replacing IFC's 2018 requirements with stricter rules. The new section is loaded with regulations that address energy system threshold quantities, mixed system installations, hazard mitigation analysis, permitting, large-scale fire tests, equipment, and more.
Besides electrical energy storage, the New York fire code's new Chapter 12 also incorporates New York-specific and IFC rules that regulate a wide range of systems that generate and store energy in, on, and adjacent to buildings and facilities. That includes requirements for fuel cells, capacitor energy storage systems, and safety features.
The code also consolidates requirements for energy systems like standby power systems and stationary battery systems that were scattered throughout Chapter 6 of IFC's 2015 fire code. Another notable addition includes provisions for the rapid shutdown of solar photovoltaic power systems to reduce shock hazards that threaten emergency responders.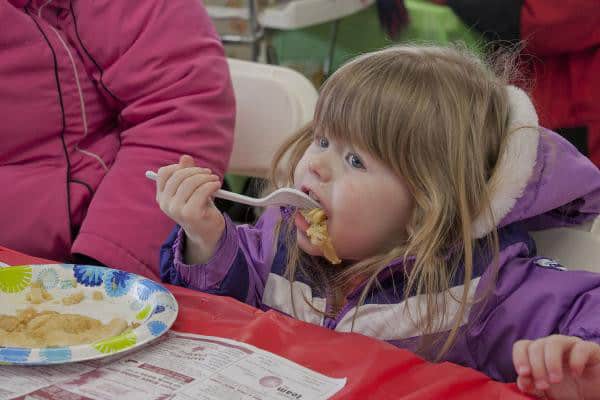 New York state fire code makes it easier to find fire safety requirements for sugarhouse events
New York state boasts the largest resource of tappable maple trees within the U.S., feeding a booming industry of more than 2,000 maple sugar-makers. Maple production carries a long tradition of bringing communities together, uniting families and friends to enjoy tapping trees and sampling the sticky fruits of their labors.
In recent years, New York's maple industry has hosted a growing number of community events at sugarhouse facilities. These include pancake breakfasts, product sampling, educational tours and activities, the marketing and sale of merchandise, and even an annual Maple Weekend.
Given the popularity of these events, the State Fire Prevention and Building Code Council added safety rules to the Uniform Code in 2017 to protect the public during these "alternative activities" at sugarhouses.
In Part 1228 of the Uniform Code, an "alternative activity" is defined as "an activity, not normally conducted in a sugarhouse, which supports the maple product industry." A "sugarhouse" is considered: "a building used, in whole or in part, for the collection, storage, or processing of maple sap into maple syrup and/or maple sugar."
Before hosting an alternative activity, the rules require a sugarhouse to comply with specific health and safety requirements. They also require sugarhouses to obtain a permit for the activity from the local authority having jurisdiction (AHJ).
New York's 2020 fire code adds a new Chapter 40, "Sugarhouse Alternative Activity Provisions," that incorporates the Uniform Code requirements. This addition means people don't need to flip between different documents to learn the fire safety regulations.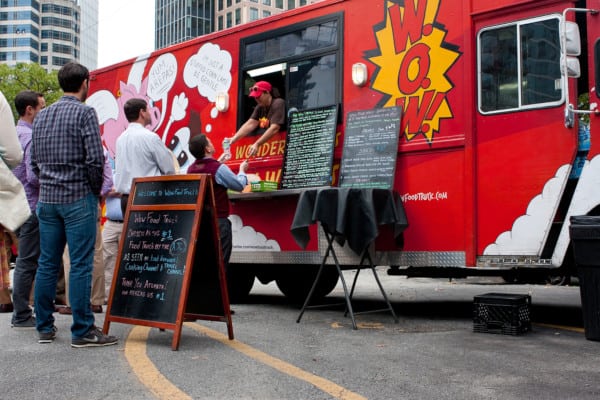 New York state fire code cracks down on food truck safety
Food trucks rank as one of the hottest trends in food service today. But inherent to this fast-growing industry are unique fire risks that can pose a danger to food truck operators and the people they serve.
Like any food service establishment, food trucks have potential fire hazards that can cause a fire to spiral out of control quickly. These risks include open flames, hot equipment, propane tanks, gas generators, electrical connections, cooking oils, splattered grease, cleaning chemicals, and paper products. Plus, there are gasoline or diesel fuels and engine oil to contend with. And unlike brick-and-mortar restaurants, customers at the counter stand particularly close to fire hazards in the kitchen, making it even more important for food truck operators to take extra precautions.
Until recently, however, food truck fire safety regulations have been a jumble of local requirements—causing confusion over best practices. In 2014, footage of a horrifying explosion that killed a food truck operator and her daughter and injured 10 bystanders went viral, focusing regulators' attention on the need for national food truck fire safety regulations.
In Section 3.19 of Chapter 3, "General Requirements," New York's 2020 fire code adds the first statewide fire safety requirements for "Mobile Food Preparation Vehicles." It covers permits, fire protection, storage of cooking oil, venting, propane systems, and more.
NFPA has also added food truck regulations to its model codes for the first time. To learn more about food truck hazards and fire safety requirements, read our previous blog: "Food Truck Fire Safety Regulations: New NFPA Model Code."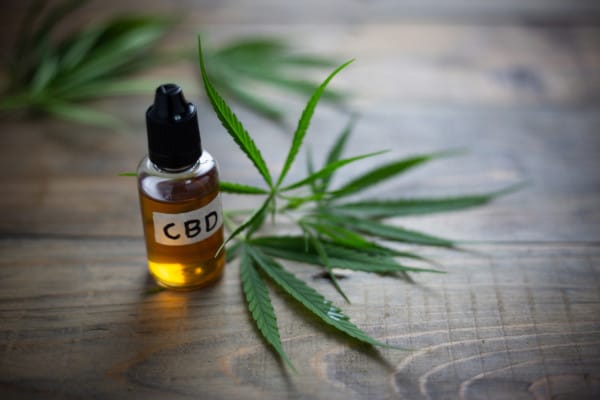 A new chapter in New York state fire code reacts to the quick growth of the cannabis industry
As the popularity of legal cannabis products continues to surge, New York regulators are taking a hard look at ways to ensure safety. In December, New York Gov. Andrew Cuomo signed a law allowing the state to regulate the growth and sale of products containing hemp extracts, such as CBD oil. CBD, or cannabidiol, is a non-psychoactive compound touted for its health benefits.
The 2020 New York state fire code has instituted fire safety regulations for any oil extraction from plants—including CBD oil production—with a new Chapter 39, "Processing and Extraction Facilities."
For years, fire departments have battled fires and explosions triggered by illegal operators using flammable butane to extract THC-rich oil from marijuana. These disastrous events have burned kids and adults and caused immense property damage.
Without regulations in place, legal processors also sometimes use flammable, potentially explosive agents to leach CBD oil from hemp. In October, 75 firefighters were needed to battle a blaze at a West Virginia facility extracting CBD oil for the cosmetic industry. Among the hazardous materials in the building were acetone and methanol, which the business used in the CBD-extraction process.
New York's new code focuses on the process of extracting oils and fats from various plants, strengthening new IFC regulations with additional mandates for site inspections, technical reports, and post-process purification and winterization. It represents code makers' attempt to carefully balance the unique needs of the industry with appropriate levels of safety.
The steps for extracting oil and fats from plants—from extraction by solvent to solvent recovery—have not typically been considered "hazardous material processes." The equipment that's used is also not tested and listed by a third-party certification agency for safety.
For those reasons, the fire code has new requirements, including:
Specific approvals for every installation of systems and equipment used to extract oils and fats from plants.
A technical report must be prepared by a registered design professional.
Site inspections are also required to make sure equipment and systems are correctly installed.
The code gives AHJs the tools to enforce the new regulations appropriately.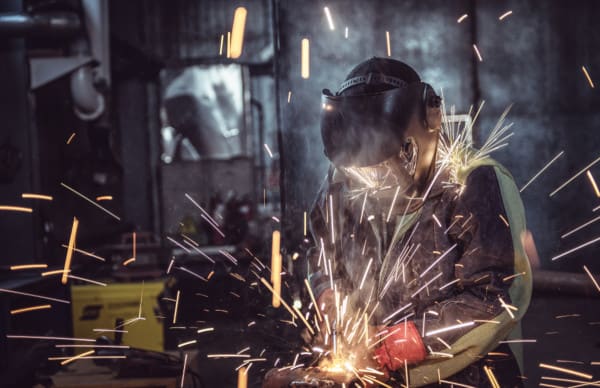 Other significant changes to the New York state fire code
Section 7 adds new requirements for outdoor pallet storage, including storage height, distance to lot lines, storage beneath overhead projections from buildings, types of pallets, stability and size, and distance between piles.
Lockdown plans such as those created for active-shooter situations must be approved by the local fire code official and comply with new regulations in 2.3.1 and 404.2.3.2.
Crowd managers are now required at gatherings of more than 500 people instead of those over 1,000 (12.3).
New York regulators replaced IFC's carbon monoxide detection regulations in Section 915 with stricter rules that it created for its 2017 Uniform Code supplement. The New York code adds requirements for commercial buildings to IFC's rules for institutional, educational, and residential properties.
917.1 adds mass notification requirements for college and university buildings.
Automatic sprinkler systems are now required in tents and other membrane structures erected as special amusement buildings (3.1).
3304.5 adds new requirements for fire watches during building demolition or building construction that is hazardous in nature, such as temporary heating or hot work.
The addition of Chapter 38 adds fire safety requirements for higher education laboratories, addressing such issues as chemical handling; maintenance of equipment, machinery, and processes; hazardous materials storage and use; hazardous waste; laboratory suite construction; and more.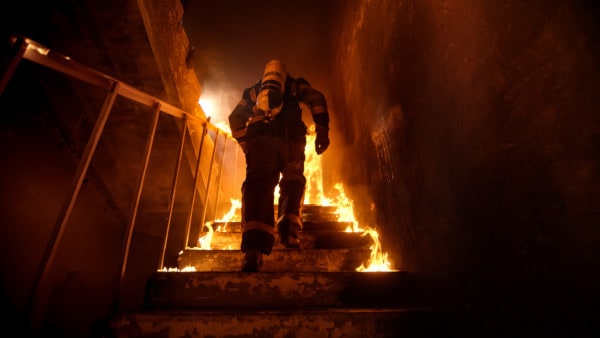 New York State Fire Code: Here's what else you need to know
While there is no transition period between the old and new code, permits issued before May 12th do not need to adjust to the new requirements. But beginning on May 12th, regulated parties submitting permit applications had to comply with the 2020 code.
Read this carefully, as well: Other codes and documents, such as NFPA standards, are referenced throughout the new fire code. When following a requirement that refers to another standard, it's important to check Chapter 80, "Referenced Standards," to ensure that you follow the correct version. For instance, New York's 2020 fire code utilizes the 2016 edition of NFPA 13: Standard for the Installation of Sprinkler Systems instead of NFPA's newer 2019 version.
Questions about the new fire code can be directed to the New York Department of Building Standards and Codes by emailing codes@dos.state.ny.us or contacting your local code enforcement official.
The department's Frequently Asked Questions will also be updated once the new code goes into effect.
New York's Department of State required the code enforcement community to partake in Advanced In-Service Training by December 31, 2020, to ensure personnel understand how to apply the new New York fire code regulations. The mandatory training sessions offered by the New York State Fire Prevention and Building Code Council also address specific code requirements that relate to identifying and addressing structures unfit for human occupancy.

This blog was originally posted at blog.qrfs.com. Check us out at Facebook.com/QuickResponseFireSupply or on Twitter @QuickResponseFS.