A fire inspection checklist to assess your business—and get ready for that fire marshal inspection
In 2016, the city of Oakland, California, experienced the deadliest building fire since 1906. This incident occurred in a large warehouse that had been illegally converted into an "artists' collective." The structure housed multiple residents, and, on the night of the fire, it was hosting a concert. The infamous "Ghost Ship warehouse fire" claimed 36 lives.
Though the official cause was never determined, an inadequate electrical system, numerous electrical and extension cords, and artists' supplies—paint, wood, sculptures, and tapestries—contributed to the devastation.
Authorities arrested and charged the master tenant and the collective's manager with 36 counts of involuntary manslaughter, and the tenant accepted a "12-year sentence, with the last three years under supervised release" in 2021 after pleading no contest. Civil litigation by the family members of the deceased against various parties followed, with the property's landlord declaring bankruptcy in 2021 to settle the outcome.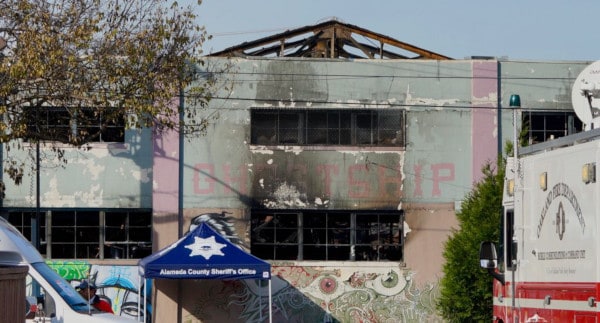 Beyond the obvious potential for tragedy and liability caused by a massive fire, even a small blaze can have a significant negative impact on any business. These effects can be economic, organizational, legal, psychological, and political. That's why jurisdictions throughout the United States have implemented fire safety inspection programs to prevent disasters—making sure that businesses and their structures are compliant with fire code.
These programs involve periodic inspections of structures and systems, warnings and potential fines for violations, and notifications of possible fire and life safety hazards aimed at safeguarding the community. But in the periods between these official inspections—and way before any code violations are issued—business owners and facility managers should "police" themselves through an internal self-inspection process. Periodic evaluations ensure safety in your business and prepare you to pass an official fire marshal inspection with flying colors.
Among others items that are contingent on the specific property, six general areas significantly contribute to preventing hazards:
Building owners and property managers should be aware of these items and remain vigilant about their compliance. Not every one will apply to a given property. For example, your building may not have (or be required to have) sprinklers or full fire alarm system. But the other fire safety aspects apply to most commercial structures—and both those and any fire protection system present will be reviewed during an official inspection. And they should be a prominent part of any fire inspection checklist.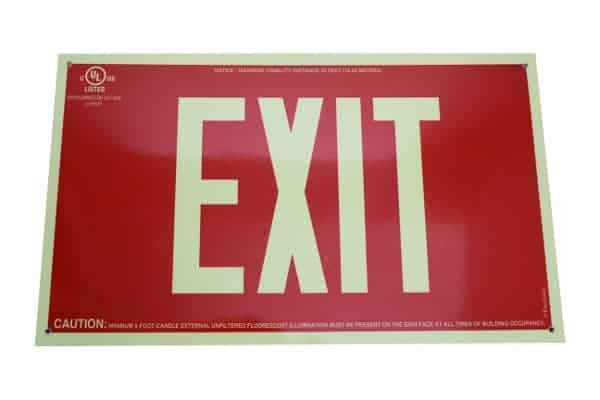 1. Maintain a clear path of egress
The "means of egress" is the way out of a building. Three components make up a means of egress: exit access, exit, and exit discharge.
Exit access is the path leading to the exit.
The exit is the door or opening itself.
The exit discharge is the area directly on the other side of the exit. The discharge opens to a public way or into an area of refuge.
A self-inspection should include an assessment of these means of egress areas. Each component should be identified, visible, accessible, and unobstructed. Doors must freely operate in the direction of egress so that people cannot be trapped inside. NFPA 101: Life Safety Code®, a model code published by the National Fire Protection Association, outlines these basic maintenance requirements:
From the 2021 edition of NFPA 101


7.1.10 Means of Egress Reliability.

7.1.10.1* Maintenance. Means of egress shall be continuously maintained free of all obstructions or impediments to full instant use in the case of fire or other emergency.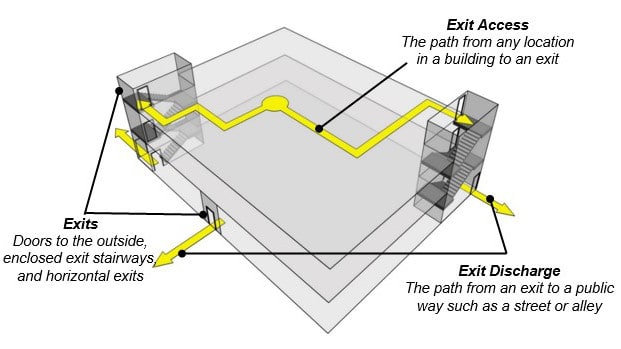 2. Check your electrical wiring and power cords
All wiring and electrical installations must comply with NFPA 70: National Electrical Code (NEC). As building owners and managers, you are not expected to be an expert on the electrical code. But there are several items that you can easily observe and correct.
All electrical boxes, switches, and outlets must have their covers in place. Extension cords must be in good condition with no cuts or splices, and they are only permitted to be used with temporary equipment and not as a substitute for permanent wiring. Surge protectors must be connected directly to an outlet, and not "daisy-chained" to each other. Extension cords and surge protectors cannot be attached to the structure, extend through walls or the ceiling, run under doors, or be covered by rugs or other floor coverings.
The electrical panel box and main building disconnect should be identified and accessible for fire department personnel or in case quick access is needed for electrical shut down. Electrical panels and breakers must be labeled, and any open spaces should have proper covers in place.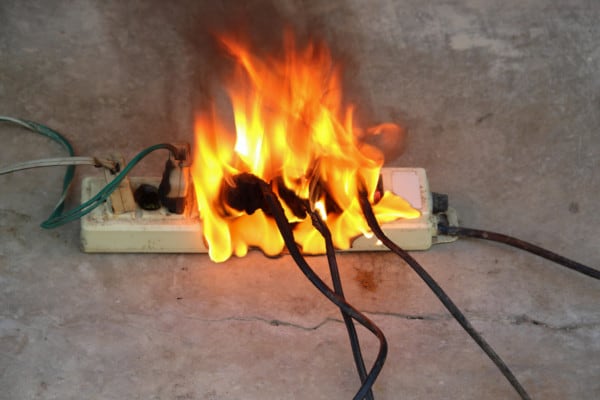 3. Good housekeeping is essential to fire safety
Here, "housekeeping" refers to the general condition of the property and items stored within it.
Combustibles, which including any regular flammable items, trash, and debris must not be allowed to accumulate and should be regularly removed from the premises. Any "ignitable (flammable or combustible) liquids" must be stored in an approved container or cabinet that meets certain specs (NFPA 1, 2021: 66.9.4.3).
And electrical, boiler, or HVAC rooms cannot be used for storage and must be otherwise clear of items that aren't essential for operating the equipment. NFPA 1: Fire Code® details these requirements:
From the 2021 edition of NFPA 1


10.19* Storage of Combustible Materials.


10.19.1 General. Storage of combustible materials shall be orderly.

10.19.4 Means of Egress. Combustible material shall not be stored in exits.

10.19.5 Equipment Rooms.

10.19.5.1 Combustible material shall not be stored in boiler rooms, mechanical rooms, or electrical equipment rooms.

10.19.5.2 Materials and supplies for the operation and maintenance of the equipment in the room shall be permitted.
The prohibition on using equipment rooms for unrelated storage extends beyond the types of rooms listed above. For example, "riser rooms" for fire sprinkler systems (more on those below) similarly can't be used to store random stuff, according to both NFPA rules and ICC model codes adopted as state codes.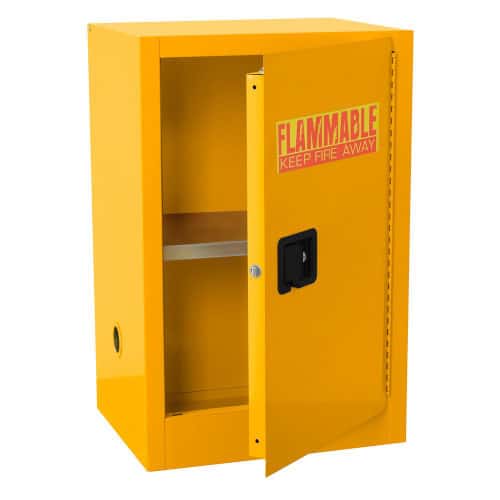 4. How to ensure effective fire sprinkler operation
Commercial fire sprinkler systems must be maintained according to the requirements in NFPA 25: Standard for the Inspection, Testing and Maintenance [ITM] of Water-Based Fire Protection Systems. ITM tasks for different portions of the system generally fall under quarterly, semi-annual, annual, and five-year intervals—though there can be inspection intervals for some components of some systems that are monthly or even weekly.
These activities are conducted by fire protection contractors or other qualified personnel who are trained in the inspection, testing, and maintenance of systems. It is the building owner's responsibility, however, to ensure that these activities are scheduled and completed. And some routine inspections on the shortest intervals (weekly or monthly) are fairly simple, so onsite personnel can be trained on what to look for to become "qualified."
Fire protection professionals will tag systems when they are inspected, and should provide a full report to the building owner. It is also the building owner's or representative's responsibility to maintain the report and all other documentation and ensure that any noted deficiencies are repaired as soon as possible.
There are some maintenance steps a building owner or tenant can do, however, to help these systems function properly. A simple visual inspection will ensure that no items are stored within 18" of any sprinkler head, that sprinkler heads are free of paint and corrosion, and that nothing is attached to them. Of course, any leaks or closed control valves that cut off firefighting water are also significant issue. If these problems are found during a self-inspection, they should immediately be remedied or reported if the solution requires professional repair work.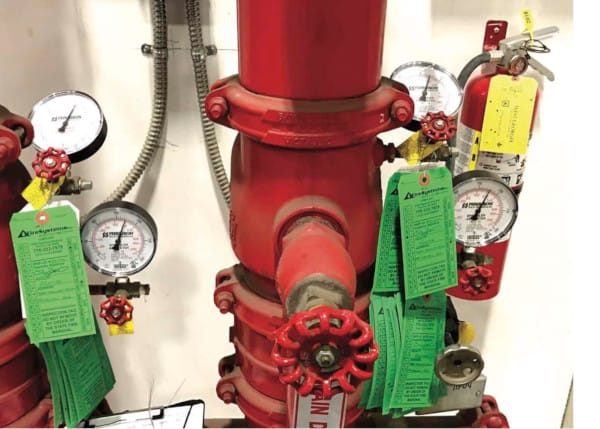 5. Addressing fire alarm issues and maintenance
NFPA 72: National Fire Alarm and Signaling Code mandates that fire alarm systems are inspected, tested, and maintained largely at semi-annual, annual, and—depending on the types of system and devices—quarterly intervals. These inspections are done by companies and personnel specifically trained and certified in the inspection, testing, and maintenance of that particular brand of fire alarm system.
Fire alarm systems should also be tagged upon completion of the inspection, and the building owner will receive a full report. Again, it is the building owner's or representative's responsibility to have any noted deficiencies corrected.
There are also basic things that building owners or managers can do, however. Make sure the fire alarm panel is accessible, its location is labeled, and that all documentation is maintained and available. Also, any manual pull stations should be visible and accessible. Alerts such as a trouble or supervisory signal that may appear on the panel display must be reported to the alarm company so that any issues can be addressed quickly.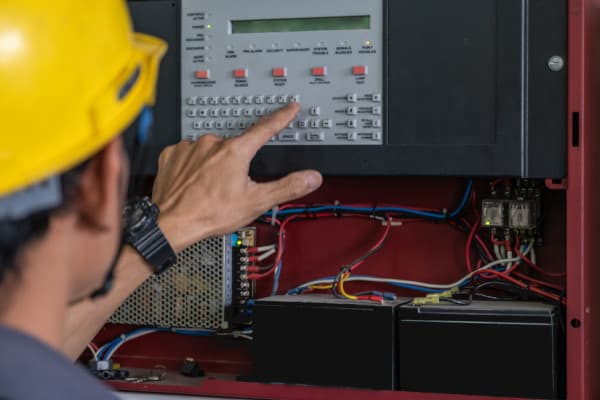 6. Know what to look for on your fire extinguisher
NFPA 10: Standard for Portable Fire Extinguishers outlines requirements for selection, placement, inspection, testing, and maintenance of fire extinguishers. Annually, these units must be inspected and any maintenance performed by qualified individuals. Extinguishers may need to be recharged or replaced if the extinguishing agent is low, and they require 6-year maintenance (hydrostatic testing of the cylinder) or replacement. A qualified extinguisher technician will advise when this is necessary.
Nevertheless, NFPA 10 states that the building owner or manager must also inspect all extinguishers once a month:
From the 2022 edition of NFPA 10


7.2.1.2.1 Fire extinguishers and Class D extinguishing agents shall be inspected at least once per calendar month.
A monthly inspection by onsite personnel should examine each extinguisher and ensure that it is visible and accessible. The unit should be free of rust and damage, and the gauge must-read in the "green" (operational) level.
Additionally, fire extinguishers must be mounted—they cannot be sitting on the floor. Mounting requirements in NFPA 10 specify that the top of an extinguisher weighing 40 pounds or less may be installed as high as five feet above the floor. For heavier extinguishers, that maximum height drops to 3 1/2 feet. The base of each extinguisher must be at least 4 inches above the floor.
And, as with every other fire safety component, all documentation of the monthly and annual inspections should be maintained and readily available onsite.
Learn more about fire extinguisher types, placement, and mounting requirements.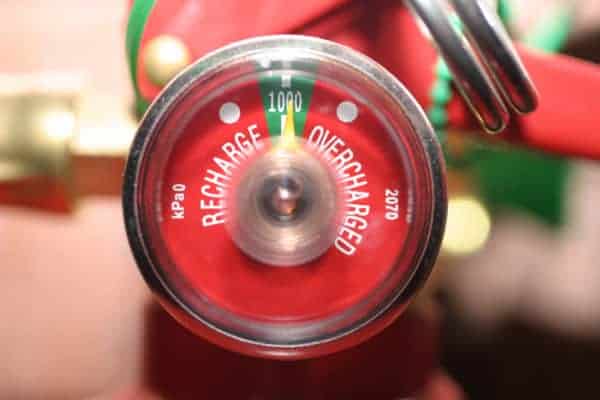 Preparation is key to a fire-safe business
A self-inspection goes a long way toward ensuring the safety of visitors and employees. By assessing these items, building owners will stay aware of various fire hazards and life safety issues—and problems can be solved before they result in non-working equipment during an emergency. It's also smart to do the basics before a local fire marshal inspection. You may avoid warnings and possible fines.
QRFS's Fire Inspection Checklist provides building owners and facility managers a guide to many of the key items that must be assessed and made available before an official inspection.
And if a piece of equipment is damaged or missing, we can provide much of the equipment needed to get back into compliance, from replacement fire sprinklers and system parts to life safety and fire protection system signs.
If you have questions or need help finding something, call us at +1 (888) 361-6662 or email support@qrfs.com.
This blog was originally posted at blog.qrfs.com. If this article helped you, check us out at Facebook.com/QuickResponseFireSupply or on Twitter @QuickResponseFS.