The VK4621 and VK4921 provide more protection with easier installation
If you need reliable, easy-to-install concealed pendent sprinklers, the latest additions to Viking's streamlined catalog fit the bill. The VK4621 is rated as quick response (UL) and standard response (FM), while the VK4921 is exclusively a standard-response head.
Both have a 5.6K orifice and come with either a brass finish standard or a corrosion-resistant electroless nickel PTFE (ENT) plating. Like other Viking concealed sprinklers, they are compatible with the company's latest thread-on cover plate, which provides a snugger fit but is still easy to install and remove.
But the most unique and useful feature of these sprinklers is that they can be installed with their protective caps in place, a convenience that protects the heads during projects and can save significant effort!
Shop the QRFS selection of concealed pendent sprinklers, including Viking's latest VK4621 and VK4921 heads. Don't forget to pick up the correct heavy-duty sprinkler wrench or installation wrench, cap removal tool, and either the small-diameter or large-diameter cover plate tool. Finally, shop our selection of Viking cover plates.
Viking's latest concealed pendent sprinklers install with their protective caps in place
The VK4621 and VK4921 sprinklers are designed to be installed with the plastic caps on.
Many fire sprinklers come with protective caps to safeguard the delicate heat-sensitive element during shipping and storage. And as chapter 28 of the Handbook for NFPA 13: Standard for the Installation of Sprinkler Systems (2019 edition) explains, it's also useful to leave the protective caps on as long as possible after installation while a building is still under construction.
However, it's not possible to install most sprinklers with the cap on. To use the sprinkler wrench, you usually have to remove the cap, which must then be replaced after the head is put in.
This creates more steps for sprinkler fitters. They have to apply PTFE tape to the sprinkler, remove the cap, install the sprinkler with the proper wrench, replace the cap, and remove it again when the system goes into service. Many of these steps either require climbing a ladder or using tools attached to long poles. Multiply this process by hundreds of sprinkler heads, and it adds up to significant time.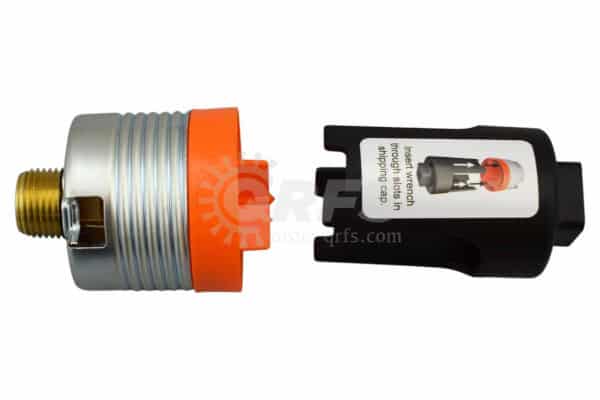 Viking's VK4621 and VK4921 models save time—while keeping sprinklers protected—by cutting out an installation step. They can be installed without removing the caps, so you only need to remove these guards when the system is put in service. The specially designed sprinkler wrench fits through the cap to allow for proper tightening.
This video shows how the installation of the VK4621 or VK4921 works:
To install the VK4621 and VK4921, you'll need the specific heavy-duty sprinkler wrench or lighter installation wrench from Viking. Don't forget the cap removal tool that allows you to remove the cap from the floor!
VK4621 and VK4921 concealed sprinklers can use thread-on cover plates
The VK4621 and VK4921 sprinkler heads are available with Viking's latest thread-on cover plates. This thread-on model offers an alternative to the push-on variety, providing a more secure fit with just as convenient installation and removal. Push-on cover plates are also available for these sprinklers.
A quarter-turn is all that's required for proper installation, and the thread-on design keeps the covers more secure in environments prone to vibration, earthquakes, or accidental bumps.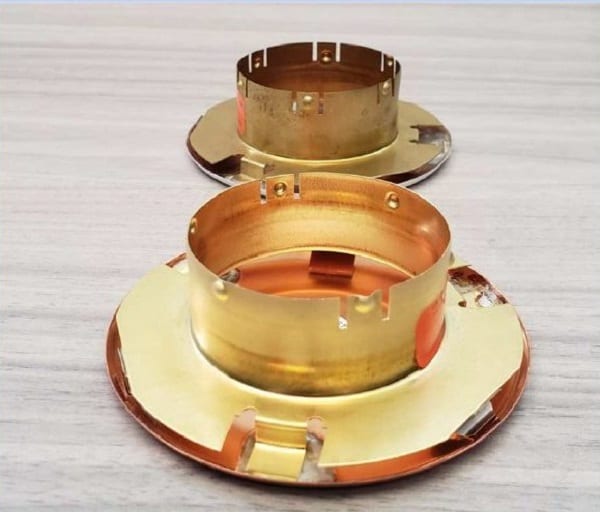 Despite the snug fit, thread-on cover plates are also easy to remove, threading off with a counterclockwise quarter-turn. As Viking explains, this is helpful when sprinkler contractors or facilities maintenance staff need to work above a finished ceiling. All of their easy-to-remove cover plates let you pop out ceiling tiles without taking the sprinkler system out of service to change a sprinkler head.
For cover-plate installation, pick up a Viking cover plate tool, available for standard or large-diameter cover plates. And shop our selection of replacement covers.
Viking's VK4621 and VK4921 concealed sprinklers make installation easier and keep heads protected
The VK4621 (quick response (UL)) and standard response (FM)) and VK4921 (standard response) 5.6K concealed pendent sprinklers provide the same protection you expect from Viking sprinklers. But the ability to install them with a protective cap can speed up large projects and safeguard the heat-sensitive element.
Shop QRFS's selection: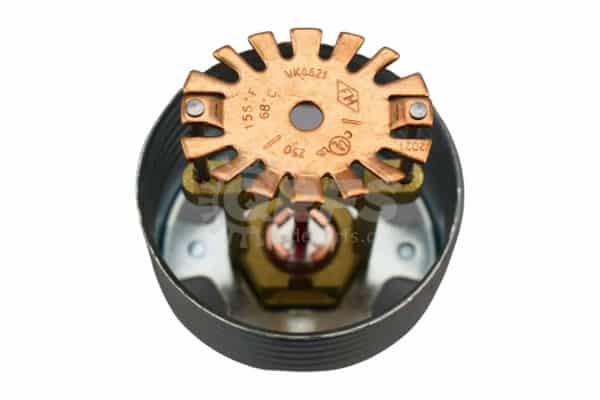 And don't forget to shop our selection of Viking cover plates to accompany these sprinklers. Contact us for specialty paint colors and finishes, and we'll help you get what you need.
For the VK4621 and VK4921 sprinklers, you'll also need:
This blog was originally posted at blog.qrfs.com. If this article helped you, check us out at Facebook.com/QuickResponseFireSupply or on Twitter @QuickResponseFS.