NIST certification ensures gauge accuracy but it's not always required
All pressure gauges are designed to deliver readings with some degree of accuracy. But even slight variations in the design or manufacturing process can change the readings these gauges provide. In applications where precision readings are necessary, pressure gauge certification can provide much-needed peace of mind.
In this article, we'll discuss the exacting standards met by NIST-traceable pressure gauges and talk about when pressure gauge certification might be necessary. Along the way, we'll explain what the National Institute of Standards and Technology (NIST) does and what NIST certification means.
If you already know what you need, feel free to jump on over and check out our selection of air and water pressure gauges.
NIST has long fostered precision measurements in a wide variety of industries
NIST is an acronym for the National Institute of Standards and Technology. Part of the U.S. Department of Commerce, NIST's mission is to create and advance measurement, standards, and technology to promote productivity, trade, and quality of life.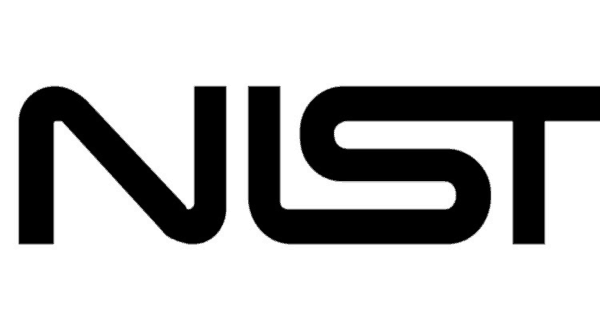 Founded in 1901, NIST is one of the oldest physical science labs in the United States. It provides measurements to support various technologies across many industries. One of NIST's main goals is to use their measurements to support and enable innovation. Their big idea: if you can measure something, you can improve it
NIST creates and maintains a library of Standard Reference Materials (SRMs), all used in the process of calibrating measurement instruments, fostering accuracy in the sciences, and supporting the development of new measurement methods.
One of the strangest examples might be NIST's now-famous $761 jar of peanut butter. Each jar has specific levels of fat content used to calibrate measuring instruments used in food production—perfect for making sure that your jar of peanut butter maintains that same flavor over time.
NIST coordinates with government agencies to ensure standards translate well across the country and the world. However, it is not a regulatory agency and does not enforce the guidelines it creates. Only those who adopt NIST's standards can enforce them.
For gauges, NIST certification guarantees that accuracy has been checked against a reliable reference
When a gauge is branded as NIST Certified, it means it has been tested against a properly-calibrated reference. NIST offers three types of certificates:
Certificate of Calibration
Certificate of Compliance
Traceable Certificate
A NIST Certificate of Calibration means that a pressure gauge is measured to see if it falls within its stated accuracy. If not, the gauge is calibrated to match those specifications. A NIST Certificate of Compliance means the gauge was tested to see if it falls within its stated accuracy range, it met it, and no adjustment is necessary.
NIST Traceable Certificates prove that a pressure gauge was tested against another of its kind—for instance, testing an uncalibrated gauge against a certified, calibrated gauge. A NIST traceable pressure gauge has a certificate with the model, serial number, and last certification date of the gauge it was tested against.

NIST calibration certificates are mandatory in some industries and a best practice in others
In most cases, having a NIST-traceable pressure gauge is merely optional. However, some industries or groups may choose to adopt the standards of the International Organization for Standardization (ISO), which requires NIST certification.
The ISO is a non-governmental agency that works to set international yet voluntary standards. Adoption of ISO standards creates uniformity in products, product development, safety, and more. The ISO cannot enforce the standards they set. However, government agencies and companies that choose to adopt their standards can. Some may require pressure gauge certification so that they can advertise as "ISO Compliant."
Although customers often purchase gauges with a NIST calibration certificate, we've only run across one example where it was explicitly needed. In the fire protection industry, fire hydrants, fire hoses, and other equipment are regularly tested. These tests ensure that they can flow water at the rate needed in a fire emergency.
Our customer had a military contract for flow testing. That contract required them to comply with government standards, including the use of a NIST-certified pitot gauge—a tool commonly used to take readings at an open hydrant.
Not purchasing NIST certification was a costly mistake. Because this customer didn't have a NIST calibration certificate and their client required it, they were forced to have the gauge certified after-the-fact. After rescheduling with the military base's fire marshal, the military fined them a few thousand dollars for lost time.
NIST certification through QRFS
The benefit of a NIST calibration certificate is that it demonstrates a gauge's accuracy and precision. At QRFS, there are two options for NIST  certification: ordering a new NIST-traceable pressure gauge, or sending us your gauge for certification.
When you need to certify or re-certify a gauge, simply visit our site and order the certification. After we receive your order, we will provide you with instructions on how to package your gauge and where to send it. Your gauge will be tested, certified, and returned to you ready to go.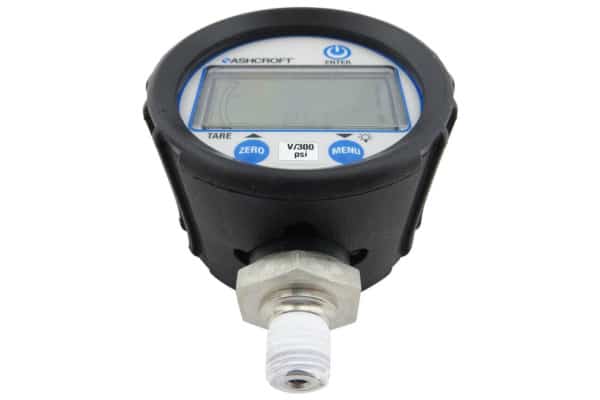 It's important to note that NIST pressure gauge certification lasts only one year. To maintain pressure gauge certification, it's necessary to re-certify annually.
At QRFS we have a wide selection of gauges and pitot gauge kits for water flow testing. When you purchase from QRFS, you benefit from our dedication to customer service and extensive product knowledge. Orders generally arrive at your doorstep in 2-3 business days without the need for expedited shipping (unless that's what you prefer).
Click here to browse our selection of air and water pressure gauges.
Questions or concerns? Call us at +1 (888) 361-6662 or email support@qrfs.com.
This blog was originally posted by Jason Hugo and Anna Hartenbach at blog.qrfs.com on September 28, 2017, and updated on February 18, 2019. If this article helped you make the right choice, check us out at Facebook.com/QuickResponseFireSupply or on Twitter @QuickResponseFS.