Chronicling the unsung, life-saving stories of a fire protection fixture
At QRFS, we spend a lot of time talking about what modern fire codes require. But it's important to take a step back occasionally and remember that each product and every rule embodies countless hours of research and lessons learned. For us, sharing this year's fire sprinkler success story is exciting: it's heartwarming to know that products we sell every day save countless lives and value personal possessions.
In this article, we're sharing our top five fire sprinkler success stories for the last month (or two). There's no telling how many examples are out there—ultimately, a fire sprinkler saving a building makes for less interesting headlines than fires themselves. But we invite you to read on and add your favorite tales in the comments below.
Get the scoop on the military's battle against fire, how the challenges of rural firefighting, and other important life-and-fire-safety topics by checking out other entries in our blog. We also invite readers to check out our extensive catalog of fire safety equipment, from simple pipe markers to hydrostatic testing equipment.
Sprinklers stop a fire from painting an Illinois manufacturing facility black
Elk Grove Village—the Chicago-adjacent area that United Airlines once called home—is home to Advance Valve Technologies, a manufacturer of valve systems used in pipeline repairs. Close to the end of the workday, a fire erupted in their Elk Grove Village paint room. Employees wielding dry-chemical extinguishers from a nearby extinguisher cabinet, and defended by a properly functioning fire sprinkler system, quickly extinguished the fire.
Damages were limited to the paint room and, fortunately, nobody was hurt. In a manufacturing facility with dozens of employees, this fire could have quickly got out of hand, resulting in numerous injuries and significant property damage. But thanks to a fire sprinkler system and a well-trained staff, the company was back in business the next day.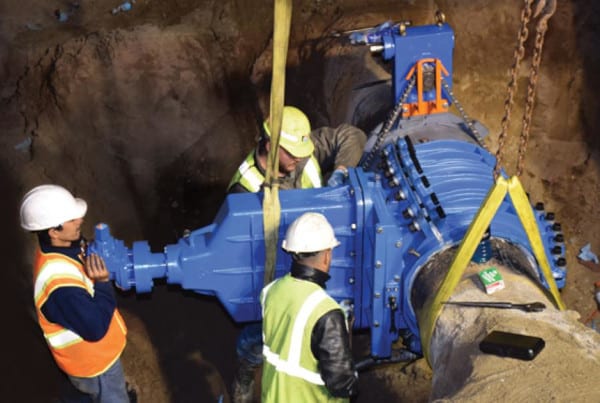 Only one resident out at the Residence Inn: a Pittsburgh, PA fire sprinkler success story
When we stay at a hotel, we expect clean linens, helpful staff, and a well-stocked mini-fridge. However, we often fail to consider whether the property is protected by a fire sprinkler system. But that can all change quickly: on February 9th, a fire broke out in a fifth-floor room at the Residence Inn in the Upper Hill District of Pittsburgh. The devastation could have been severe – the hotel has 174 rooms spread across 10 stories. Yet the fire sprinkler reacted so fast that by the time the fire department arrived, the fire was already out. No injuries were reported and the damage was limited to one room.
A few hours east of the Oregon Coast, fire sprinklers put an end to a two-alarm fire at an apartment complex
On 10:22 PM, February 8th, a two-alarm fire was reported to 9-1-1 operators in a three-story apartment building west of Happy Valley, Oregon. Clackamas Fire District 1 firefighters armed with fire hose rushed to the scene. Wondering what a two-alarm fire is?  There's no standard definition, but firefighters in New Orleans, Louisiana explain that the number of alarms signifies the severity of the fire and, with it, the equipment required to fight it. A one-alarm fire is fought by three pumpers (a fire truck with pumps, hoses, and firefighters) and two personnel units. For each additional "alarm," two more units (including one pumper) are added.
Suffice it to say that this isn't the sort of fire that's fought with extinguishers. Luckily, upon arrival, they found only heavy smoke (no injuries) and, more importantly, no flames. The source: a resident accidentally started the stove with flammable materials still sitting on top. According to Brandon Paxton, Clackamas Fire Department spokesman, "The key here was early detection. The sprinkler system, already in place, did its job."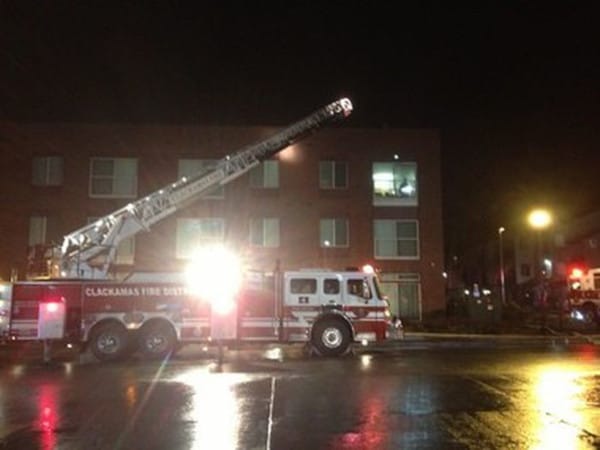 A single-family home in Tucson, Arizona experiences the all-to-uncommon relief provided by home fire sprinklers
Fire does not discriminate. It does not wait until you're home, fingers on the phone, waiting to dial 9-1-1. A Tucson family learned this lesson the hard way. Upon returning from a Saturday afternoon out they found smoke billowing from their home.
But after dialing emergency services, they realized their ever-present fire sprinkler system had already extinguished the fire. Tracy Koslowski with the Drexel Heights Fire Department said that "the family could have found their home in flames, had they not had a fire sprinkler system."
A toddler's fascination with fire doesn't take a deadly turn: a tale from Salisbury, Maryland
Our favorite—and by far the most inspirational—story hails from the small town of Salisbury, MD. A four-year-old (who, mysteriously, had access to matches) thought playing with fire on Saturday morning was a splendid idea. To the child's dismay, the matches caught fire to a nearby bed, putting residents of the WInterborn Lake Apartments in a potentially deadly scenario.
Working smoke alarms notified the parents, who were able to quickly escape with the child and notify neighbors. However, the real hero in this story is the single—that's right, one—fire sprinkler in the child's bedroom. It extinguished the fire quickly, limiting damage to only the bedroom.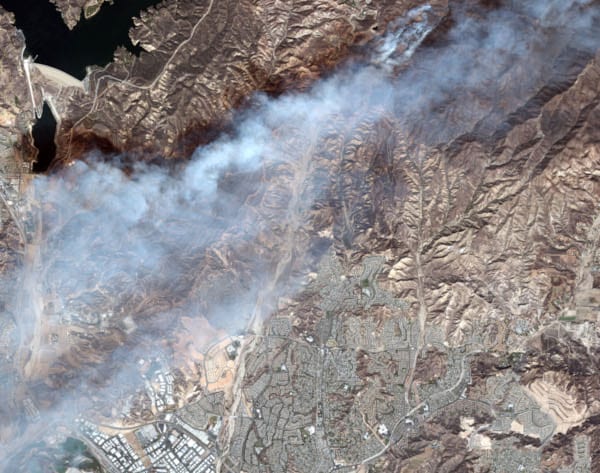 "This is yet another example of the effectiveness of automatic fire sprinklers in residential occupancies," said William Barnard, the Maryland State Fire Marshal. "The presence of not only sprinklers but working smoke alarms and a home escape plan undoubtedly prevented a more tragic outcome."
Stay with QRFS for the latest news, guides to fire code, and more
Deadly fires may make better-selling news—but victories against fire are news worth celebrating, especially for those in which lives and homes escape the worst. Follow QRFS as we promote a safer world with digestible guides to fire code and the latest in fire protection technology.

Questions? Call us at +1 (888) 361-6662 or email support@qrfs.com.
This blog was originally posted at blog.qrfs.com in February 2013 and updated on November 1st, 2019. If this article helped you, check us out at Facebook.com/QuickResponseFireSupply or on Twitter @QuickResponseFS.