From video image smoke detectors to water mist fire suppression systems, a look at the present and future of fire safety technology
Since the late 1800s when the first automatic fire sprinkler system was patented and the National Fire Protection Association (NFPA) was founded, fire safety technology has come a long way.
Fire safety basics, like having an effective alarm system installed, being able to distinguish between different fire classes, and having quick and easy access to the appropriate fire extinguisher may have remained largely the same. But significant advances in fire safety technology continue to increase firefighting speed and effectiveness.
In this article, we take a look at some of the exciting advances in modern fire safety technology—including new smoke and fire detection, alert, and fire suppression systems.
Video image smoke detectors for improved industrial fire detection
Although conventional smoke detectors are enormously helpful in preventing fire deaths as well as in minimizing damage to property (due to the improved emergency response), some situations call for more advanced technology.
Video image smoke detectors use video cameras in combination with remote computers running analytic software to detect the presence of smoke and/or flame. These systems are particularly useful in large open spaces with high ceilings (or no ceilings) where smoke could take too long to reach a conventional alarm (or never trigger one at all), delaying any firefighting response. Examples of spaces where a video image smoke detector may be appropriate include oil rigs and fields, mines, factories, and warehouses.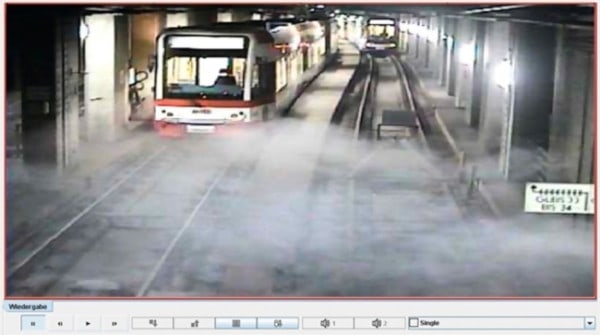 Installation of video smoke detection systems may also make sense in areas where video surveillance is already being used to monitor high-value assets. As these systems can allow for earlier smoke and fire detection and improved emergency response, their use can particularly minimize damage to expensive artifacts, equipment, and spaces.
Video image smoke detector standards can be found in NFPA 72: National Fire Alarm and Signaling Code.
Advanced smoke alarms save more lives
The sooner the inhabitants of a space are alerted to a fire, the greater their chances of survival. Having a correctly installed, working smoke alarm has been shown to more than double the chances that occupants will survive a residential fire. However, some individuals are not likely to be woken up quickly by traditional smoke alarms, if at all.
Smoke alarms specifically designed for hearing-impaired people have been in existence for some time and have largely proven effective. These alarms incorporate strobe lights and bed or pillow shakers designed to wake people who cannot easily hear the noise of a standard alarm.
Recent research has also shown that "conventional residential tone smoke alarms fail to awaken the majority of children during slow-wave sleep." This has led to the development of personalized vocal smoke alarms, which allow a parent or other caregiver to record a message in their voice which will sound when the smoke alarm is deployed. The recording can not only call the child to wake up, but also provide instructions on what he or she should do in the event of a fire.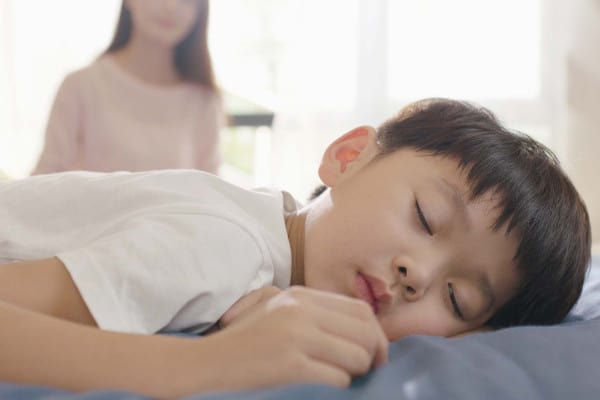 The use of these personalized vocal smoke alarms has been shown to awaken the vast majority of children from deep sleep much more successfully than conventional residential smoke alarms.
Expanded features for voice evacuation systems
Voice evacuation systems are generally used in public spaces to facilitate orderly evacuation in emergencies. Like personalized vocal smoke alarms, voice evacuation systems use a recorded verbal message to inform people of emergencies and to instruct them on how to proceed safely. Using a spoken emergency message has been found to cause far less panic than using a simple alarm tone.
Installation of voice evacuation systems in specific types of buildings is required by NFPA 101: Life Safety Code. Since 2017, NFPA 72: the National Fire Alarm and Signaling Code has allowed both existing voice evacuation systems to be used as public address systems and also the integration of voice evacuation systems into existing public address systems.
This can significantly reduce the cost of implementation and allows newer voice evacuation systems to offer additional features for non-emergency use, such as paging capabilities and background music options. NFPA 72 provides additional specifications that must be followed regarding the installation, settings, and usage of voice evacuation systems.
For a review of "NFPA 101 Fire Alarm Systems: Understanding Initiation, Occupant Notification, and Monitoring," read this article.
Water mist fire sprinkler systems are effective and save water and water damage
The concept of a fire sprinkler system has been in existence since at least the 15th century when Leonardo da Vinci invented a manual fire sprinkler system to provide kitchen safety while cooking for a large dinner party. Designs for automatic fire sprinkler systems emerged centuries later, in the early 1800s, and the first patent for an automatic fire sprinkler system was issued in 1872.
Traditional fire sprinkler systems use large amounts of water to drench the fire and the surrounding area, stopping or at least slowing the fire and its spread. While this method is very effective, it does have some drawbacks. The biggest downside of traditional fire sprinkler systems is that dousing an area can damage expensive electronic equipment, artwork, historical artifacts, or other items and require cleanup.
Over the past 25 years, a new kind of water-based fire suppression system has developed and grown in use—the water mist system. This relatively new fire safety technology also uses water to extinguish fires but does it differently.
The water droplets created by a water mist system are much smaller than the droplets created by a traditional fire sprinkler system (approximately a fifth of the size). This creates a larger water surface area, cooling the affected area quickly and replacing the oxygen that feeds the fire with steam, effectively starving the fire. Twin-fluid water mist sprinkler systems combine water with air or nitrogen to create even smaller droplets.
The pressure needed to create these tiny water droplets varies, from 175 PSI or less to more than 500 PSI. The environment in which the system is installed will determine the need for a low-pressure, intermediate-pressure, or high-pressure system.
Water mist fire sprinkler systems were first developed for use in the maritime industry, as they significantly reduce the amount of water a ship needs to carry to combat any fire that may occur. This lowers both the amount of space that needs to be used for storage and the weight of the stored water—creating significant operational efficiencies. The systems can even be recharged using seawater.
Watch this test of a water mist system in a large ship's engine room and other machinery spaces:
Water mist sprinkler systems may provide a comparable solution and savings on installation, testing, and maintenance (ITM) when they are used as alternatives to some "clean-agents systems used to slow the spread of electrical fires" and to dry chemical fire suppression systems.
Requirements for water mist systems can be found in NFPA 750: Standard on Water Mist Fire Protection Systems, which explains that they can be used to control many Class A (ordinary combustibles), Class B (flammable liquid), and Class C (electrical fires). Of particular note is the warning that "Like other water-based systems, water mist may worsen fires containing materials that become dangerous when combined with water, including sodium, potassium, and other reactive substances."
Additional details on water mist system ITM can be found in NFPA 25: Standard for the Inspection, Testing, and Maintenance of Water-Based Fire Protection Systems.
Looking for components for your water mist system? Contact us at +1 (888) 361-6662 or email support@qrfs.com for information on purchasing specific parts.
Looking to the future of fire protection technology 
It is truly marvelous how far modern fire safety technology has progressed over the last century. And recent technological advances in fire alarms and suppression systems promise many more exciting strides in the future.
The equipment we've listed is just the tip of the iceberg—be sure to check out the next installment in this series, where we highlight a new firefighting water mist "gun," sonic fire extinguishers, modern fire grenades, and more.
QRFS is always looking for the latest advances in fire protection while carrying tried and true fire safety technology. Check out our selection of commercial sprinklers, fire extinguishers, fire hose, pipes and accessories, and much more.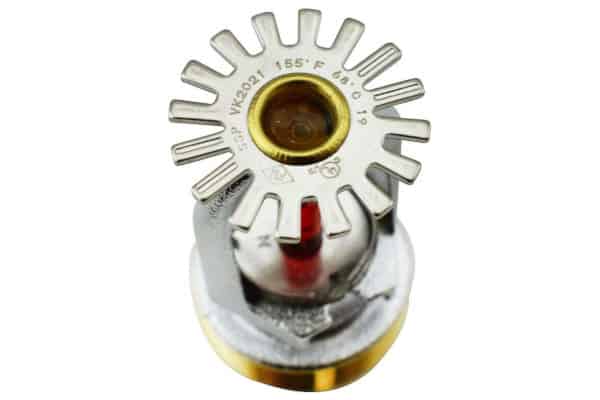 If you can't find the parts or equipment you're looking for or you are interested in water mist system components, contact us at +1 (888) 361-6662 or email support@qrfs.com.
This blog was originally posted at blog.qrfs.com. If this article helped you learn something important about recent advances in modern fire safety technology, check us out at Facebook.com/QuickResponseFireSupply or on Twitter @QuickResponseFS.