Balancing cost, safety, and a love of the craft, contractors make the most of new technologies and keep a place for established ones
Fire alarm bells are everywhere—in schools, on outside walls, and in films—but they're less everywhere than they once were. In this article, we talk to contractors and explore fire protection history to explain why some devices have fallen out of favor while others persist. Plus, learn how contractors sift through vast catalogs of fire protection gear to arm fire sprinkler and alarm systems with the devices they need.
We'd like to know more about your preferences—and to help you quickly get the appliances you need. Let us know if there's anything you'd like us to stock at QRFS, or shop our selection of:
Electrical concerns lead to fewer fire alarm bells in alarm systems—although those issues have been resolved today
Thomas P. Hammerberg, a NICET-certified fire alarm system installer, explained in an article for SDM Magazine that "bells were the common notification appliance for fire alarm systems. They were loud and, for the most part, could be heard better than today's horns."
That's not always the case today. Bells, says Hammerberg, became less popular for a reason: despite being loud and clearly recognizable, they used to generate electrical "noise" that interfered with low-voltage electronics (such as those found with today's security or alarm systems).
In fire alarm systems, there's no rule requiring that fire bells be replaced with more recent electronics, like horns or speakers. Brand-name manufacturers like Edwards Signaling and System Sensor continue to offer a range of bells suitable for fire sprinkler systems and occupant notification under NFPA 72: National Fire Alarm and Signaling Code. And the range of options may be even greater in fire sprinkler systems.
NFPA 13: Standard for the Installation of Sprinkler Systems doesn't favor any one type of listed device over another. Electric bells, horns, speakers, and sirens are all just fine—as are some mechanical devices. Water motor gongs, which rely on water pressure rather than electricity, are still found on outdoor walls near riser rooms. They're all part of "local waterflow alarms" that sound the alarm as water passes through system piping.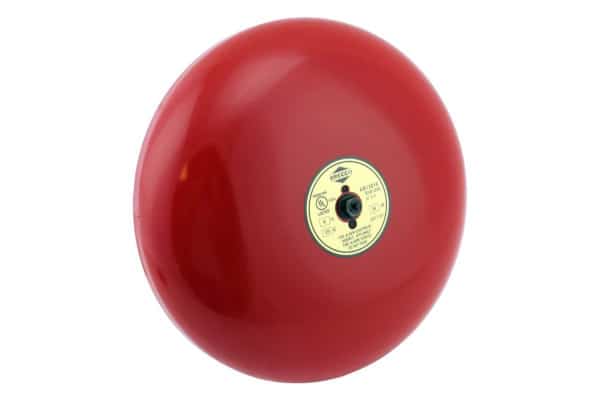 The hazards of a mix-and-match approach to fire alarm systems have made indoor fire bells far less common
Rich Broderick, the owner of Hydraulic Solutions Fire Protection, hails from Rapid City, South Dakota—home to more than 65,000 people and the setting for HBO's Deadwood. His experience spans more than 20 years in the fire service, and several as the Chief Deputy Fire Marshal for Rapid City, South Dakota.
In an interview with QRFS, Rich explained that choosing fire bells and other devices isn't all that different from choosing fire sprinkler heads. "It really comes down to material and labor savings. Bang for your buck. I don't know that there's a quality difference across brands."
120-volt fire bells, he said, are used almost exclusively as part of fire sprinkler systems' waterflow alarms. 24-volt devices are the reigning champion with today's low-voltage fire alarm systems, while 12-volt devices are used mainly in retrofits that involve older panels.
It's rare to find fire bells in new installations, but contractors still spot them in older apartment buildings, libraries, and some parking garages. Location also plays a big role: some note that fire bells continued to be added to Canada's new fire alarm systems throughout the 1990s and early 2000s—a full 20 years after the American phase-out began.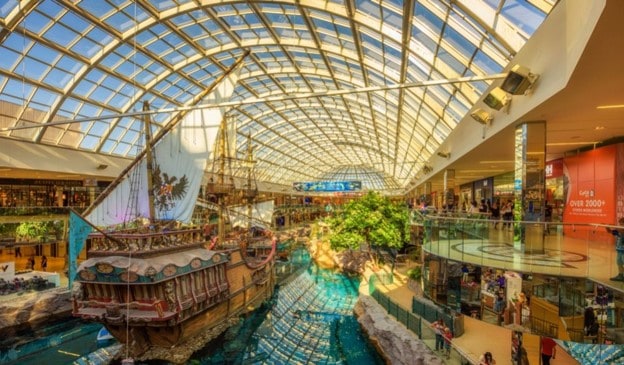 Some indoor fire bells serve other purposes—even if they're listed for use with fire alarm systems. As burglar alarm bells, door alarms, and even as amplifiers for telephones, their use continues. That's one factor that may contribute to their phasing-out in fire alarm systems.
In an article for the NFPA Journal, licensed fire protection engineer Wayne Moore wrote that the tendency to mix-and-match could have deadly outcomes:
Designers and installers need to understand that notifying the occupants to take action without hesitation remains the ultimate goal of a fire alarm system, and adding anything into the mix to cause confusion is very unwise. […]

Two hotel fires in the late 1970s support this concern; survivors reported that they thought the noise made by the alarm system was either a telephone or alarm clocks ringing.
Even though fire alarm bells can add to a building's historic character—and also, some say, to its safety because of their recognizable sound—upgrades or repairs may sometimes require engineers to go "all-in" on new electronics.
Contractors turn to fire alarm bells for small fire suppression systems and sprinkler waterflow alarms
In fire alarm systems, alarm bells may be on their way out. But they've still managed to keep a foothold in fire sprinkler systems. Local waterflow alarms, which pair fire alarm bells with electronic flow and pressure switches, frequently use electronic bells. Most consist of a resonant metal exterior with a motor-operated striker. It's a durable combination that does well outdoors, where vandals, vermin, and weather might do damage to the lightweight plastic devices typically installed inside.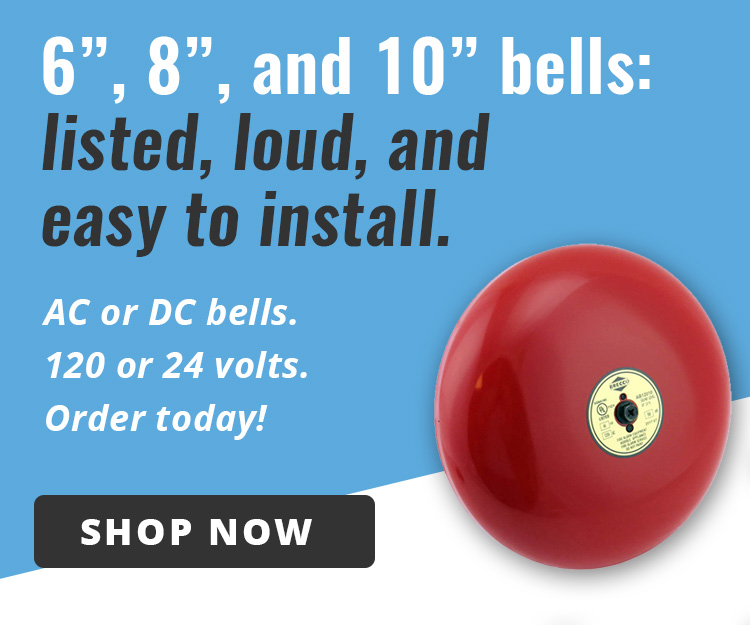 Although they're a cost-effective choice, electric bells don't indicate how fast water flows through a system. Water motor gongs, however, do.
The pitch of the bell immediately tells first responders if sprinklers' supply of water is low. In addition, water motor gongs are inherently immune to some types of false alarms. Where a sudden surge in pressure or an air compressor failure might cause an electric bell to turn on and stay on, a water motor gong will ring only for a moment (as the pressure changes) and stop.
Water motor gongs don't need electricity. As such, contractors may prefer them in situations where wiring isn't accessible or easy to install. They also help in situations where power outages or poor wiring make electricity unreliable. Even lightning can wreak havoc on electrical systems—and that includes fire alarm systems. In some weather-prone places, installers may choose water motor gongs just to add a mechanical fail-safe to otherwise electrical systems.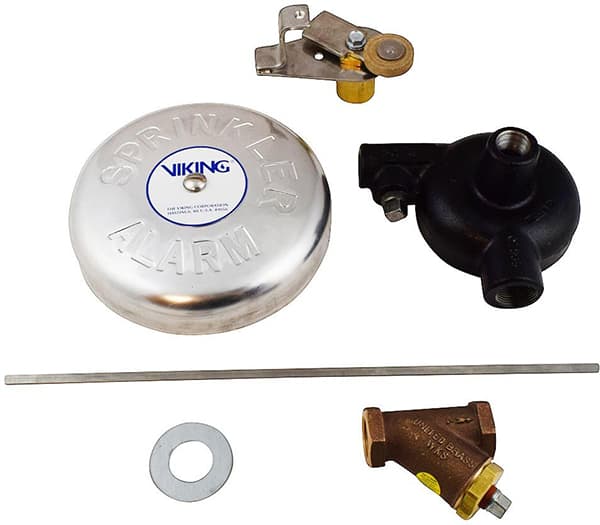 But water motor gongs have their limits: an increasing number of buildings place sprinkler riser rooms far from exterior walls. Running pipes from a riser to an outer wall may be impractical, expensive, and, in some cases, out of compliance with code.
Further, buildings with backflow preventers installed don't necessarily need an alarm check valve—a necessary component for those installing water motor gongs in wet-pipe systems. Often, contractors prefer electric bells for new installations, and reserve water motor gongs for retrofits and repairs.
And there is another common place where electric bells are preferred: in small kitchen fire suppression systems. In many commercial kitchens, manually-activated hood suppression systems—which shut down cooking appliances and discharge firefighting agents—must sound some sort of alarm. Fire bells make sense in applications like these because they're:
Large and loud
Easy to install
Similar in sound and function to outdoor waterflow alarms
A smorgasbord of notification appliances have made their way into fire alarm systems, but no clear favorite has emerged
While fire bells have fallen out of favor in fire alarm systems, no one device—or brand name—has taken their place. Modern buildings feature an array of strobes, horns, sounders, and other compact electronics that provide a mix of visual and audible cues to evacuees.
In our interview, Rich Broderick noted that the fundamental differences come down to how these devices broadcast sound and light. Countless different devices perform life-saving functions reasonably well, and, as a result, the choice ultimately comes down to what saves money on a specific job.
Rich added that "a fire alarm control panel is like the underground main for a sprinkler system." Using many smaller sprinklers allows a contractor to install a smaller water main; similarly, using devices with lower electrical needs can allow for the use of a smaller fire alarm control panel, reducing overall costs.
And those costs can add up quickly. Leading electrical codes may require that contractors meet the latest standards when upgrading—a requirement that may involve more than simply replacing old horns and strobes. The wiring may not be up to code. New devices may be needed. And solving one problem may uncover a host of others.
A small, informal poll of fire alarm technicians found that Simplex products were favored over most other brands—including Edwards, Siemens, and System Sensor—by a ratio of nearly three to one. But preferences vary wildly, with a variety of brand names and devices listed as individual "favorites." Some manufacturers seem to focus on offering the latest innovations; others focus on systems designed for massive structures; still others provide inexpensive solutions for smaller jobs.
Aesthetics and individual preferences still play a part in selecting fire alarm bells, water motor gongs, or alarm appliances
To win bids, contractors focus on what saves money—but ask, and you'll find that contractors often appreciate other things. Rich Broderick adds that he uses smaller and white-finished devices for the same reason: "aesthetics."
He's not alone. Fire alarm system contractors have a special appreciation for how things look, how they sound, how they change a building's historic character, and how people respond to them. Some even have their own bell collections—a throwback to an era when bells alone ruled the scene.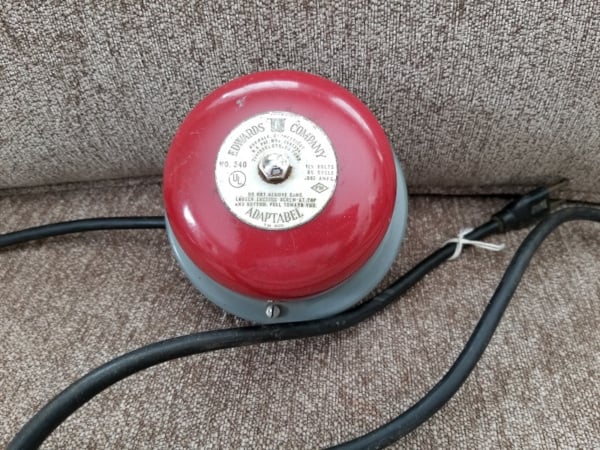 If you like the look of classic bells—or simply find that they're the best solution for your job—we invite you to check out our stock of electric bells, water motor gongs, and accessories. With sizes ranging from 6" to 10", and DC or AC power sources available, these UL-listed bells serve sprinkler and alarm systems well. For those installing new riser assemblies, take a look at our:
Questions? Call us at +1 (888) 361-6662 or email support@qrfs.com.
This blog was originally posted at blog.qrfs.com. If this article helped you, check us out at Facebook.com/QuickResponseFireSupply or on Twitter @QuickResponseFS.