Building owners and facilities managers have a wide range of options for qualified fire safety inspectors
Guidance from trusted fire safety experts can help you take the steps you need to keep your building up to code and safe. In the second installment of our two-part series on fire safety mandates for building owners and facilities managers, we offer some general guidelines on selecting a third-party fire safety inspector, looking briefly at licensing, cost, and reliable sources.
Need to know more about common fire protection deficiencies and items to look for during your own inspections? Click here to read the first installment in this series.
If you're looking for a reliable resource for fire safety supplies, including fire sprinklers, extinguishers, and more, we welcome you to browse our selection at QRFS.com.
Guidance from the National Fire Protection Association establishes the responsibilities of fire inspectors
There is no single national licensing agency for fire risk assessment inspectors. However, various state and federal jurisdictions such as OSHA and FEMA have their own engineering and safety standards. Many fire safety inspector standards are based on language contained in standards from the National Fire Protection Association (NFPA) in NFPA 1031: Standard for Professional Qualifications for Fire Inspector and Plan Examiner. (Updated note: NFPA 1031 has since consolidated into NFPA 1030: Standard for Professional Qualifications for Fire Prevention Program Positions.)
The last edition of NFPA 1031, published in 2014, defines the basic responsibilities of fire inspectors. Those inspectors belong to one of three categories: Fire Inspector I, Fire Inspector II, and Fire Inspector III. The standard provides only an outline of the requisite skills and knowledge for each kind of inspector, including the ability to understand how fire protection systems work, assess the severity of fire hazards in a building, and ensure that a building observes other basic fire protection standards.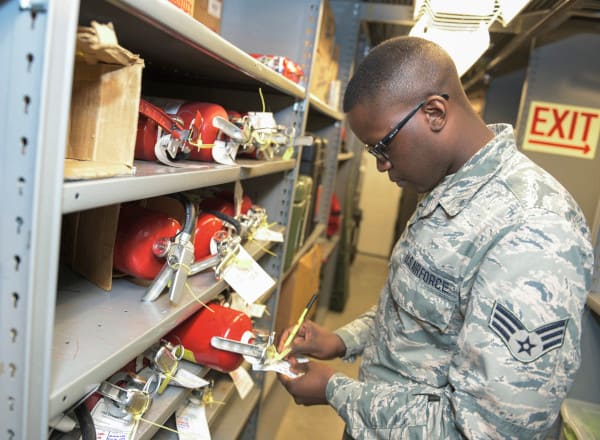 Each tier requires a different level of skill and knowledge. Fire professionals classified as a Fire Inspector I can conduct basic inspections. The Fire Inspector II tier conducts most types of inspections. A Fire Inspector III can conduct any type of fire inspection and resolve complex code-related issues.
Certified inspectors must demonstrate skill, experience, and expertise in their field. Typically, reputable inspectors have to meet the standards established in NFPA 1031 and other documents. Always ask for proof of competency when retaining anyone to provide a professional premises inspection.
Private and public-sector resources can guide building owners and facilities managers to qualified fire inspectors
Third-party inspections are offered by some insurers to policyholders, usually as part of a comprehensive building risk assessment. In some cases, they're even required as a condition of coverage. Be sure that you receive a full written report from the company after the inspection. Hazards or shortcomings will be noted and, in some cases, suggestions or requirements for mitigation will be incorporated into the report.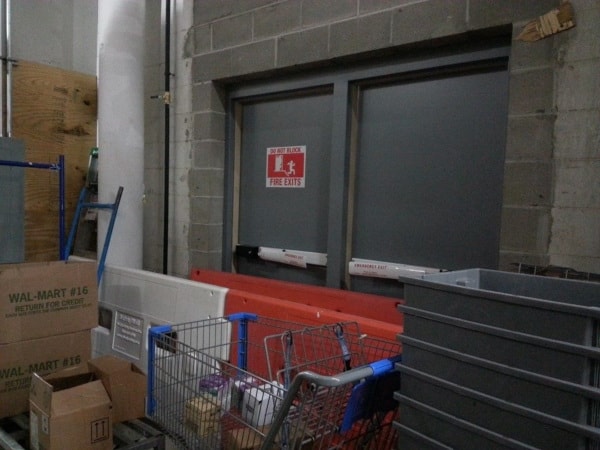 There are also niche-market risk-assessment firms whose sole focus is risk management. While their services are often retained by insurers, they can also be hired by corporate management. These firms can assess both commercial and residential properties. These assessments usually include a fire sprinkler and fire hazard section.
Local and state fire departments and their governing agencies are also the standard sources for performing comprehensive inspections, and they are qualified to perform inspections that include pressure and flow testing of fire department connections. Some jurisdictions have even more stringent qualifying standards for their personnel that include having previously served as a firefighter. Check with your local fire department or state fire marshal's office for suggestions or services.
If those sources don't point you to a qualified inspector, vendors of fire safety supplies may also have suggestions for inspectors or agencies that can assist you. Other sources include local business listings, chambers of commerce, online reviewing sites, and other local businesses. For those searching online, a good search term includes keywords like building inspections, business risk management, and fire supplies as well as fire inspection or inspectors. In addition, specific fire protection contractors specialize in maintaining fire protection systems, including fire sprinklers, standpipes, and fire alarms. Most property owners with these systems require the services of a specialized contractor to complete the inspection, testing, and maintenance requirements specified in various NFPA standards and mandated by laws.
Read these QRFS blogs for more detail on finding and vetting fire protection contractors:
The cost of any professional inspection and maintenance services varies but it is generally deductible as a business expense. The knowledge that your fire sprinkler system and other fire control measures are adequate to protect your business is well worth the cost.
Private and public-sector resources can guide building owners and facilities managers to qualified fire inspectors
If inspectors discover a problem with your fire protection systems or existing fire safety measures, let QRFS supply you with the parts necessary to get your building safe and up-to-code. We carry a wide variety of approved, listed, and NFPA-compliant products, including fire sprinklers, fire extinguishers, safety signs, and more.
Click here to browse our selection of fire safety products.
If you need help selecting replacement parts, call us at (888) 361-6662 or email support@qrfs.com.
This blog was originally posted at blog.qrfs.com. If this article helped you, check us out at Facebook.com/QuickResponseFireSupply or on Twitter @QuickResponseFS.