Learn about product compatibility, international shipping timelines, taxes, and reporting requirements for QRFS buyers outside of the US
QRFS sells and ships products to buyers worldwide, and we're happy to meet their fire protection needs. But customers outside of the US, Mexico, and Canada should be aware of some additional international shipping considerations, fees, and requirements before they buy and receive equipment.
Below are answers to some of our most frequently asked questions: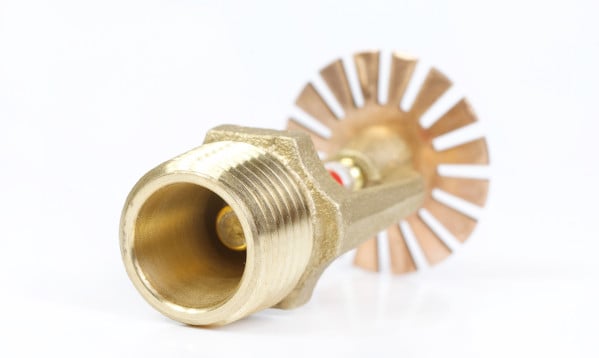 Are all QRFS products compatible with all worldwide fire protection systems?
QRFS has an extensive network of partners and options for international shipping. But we are based in Ashland, Virginia, USA, so our natural focus is on serving North America.
As a result, the measurements of products on our website are in imperial system numbers (feet, inches, etc.) and Fahrenheit temperatures (°F) first. After that, Metric units (meters, millimeters) and Celsius temperatures (°C) are typically listed in parenthesis.
While straightforward imperial-to-metric measurement conversions may work for choosing some products, like fire protection signs, pipe hangers, or access panel doors, those conversions won't work for any equipment that involves hose or pipe thread measurements.
That's because all of our products are compatible with North American standards. These include:
National Hose (NH)/National Standard Thread (NST), National Pipe Straight Hose thread (NPSH), or General Iron Pipe Straight Thread (IPS) for non-Storz fire hoses, fire department connections, and hose adapters. Learn more about US hose threads here.
American National Standard Taper Pipe Thread (aka National Pipe Taper, NPT) for everything involving sprinklers and system pipe connections and fittings.
This distinction is crucial in fire sprinkler systems, for example, as all US pipes, fittings, and sprinkler heads attach via NPT threads.
In contrast, British Standard Pipe (BSP) thread — specifically, "British Standard Pipe Tapered 55-degree thread" (BSPT) — is widely used in the UK, Europe, Asia, Australia, New Zealand, and South Africa.
Besides the slight overall size differences between these threads, they also have different pitches, angles, and threads per inch — so BSP/BSPT and NST threads are not interchangeable.
These different thread standards are why major fire sprinkler manufacturers offer two versions of each fire sprinkler head, primarily:
Sprinklers with 1/2" NPT or 3/4″ NPT connections are used in North America
Sprinklers with 15 mm BSPT or 20 mm BSPT connections are used in the UK, Europe, etc.
The bottom line: QRFS does not currently offer fire sprinklers, pipe fittings, or anything else with BSP/BSPT threads — we carry products with NPT pipe threads or following various American hose-thread standards.
International orders are considered complete upon delivery and cannot be returned or refunded. (However, customers should contact our customer service team to report any damaged, defective, or missing items.)
So, verify which threads and any other measurements you need before ordering from us!
Click here to go back to the FAQ Table of Contents
Are there any products or places QRFS won't ship internationally?
QRFS follows all US export laws, regulations, and guidance, and we cannot ship all our inventory to all places. Items with ingredients that classify as hazardous materials (HAZMAT), including CPVC cement, Solo aerosol smoke detectors, and certain pipe sealants and cutting oils, cannot be sent outside the USA.
In addition, we do not sell or ship to any country with which the US Departments of the Treasury, State, and Commerce list as subject to a trade embargo or advise against transacting commerce. Entities with select trade embargos (e.g., individuals who are sanctioned but not the country) will be assessed on a case-by-case basis.
Click here to go back to the FAQ Table of Contents
What international shipping companies and services are available?
QRFS directly ships all international orders through United Parcel Service (UPS) Worldwide Express, though there is one other option.
If a customer chooses to receive goods through a USA-based freight forwarder, we treat the order as domestic instead of international shipping since we are shipping to the freight forwarder's US location. Therefore, we will send them the products via UPS Ground (Domestic) or whatever speed you choose.
Click here to go back to the FAQ Table of Contents
How much does it cost to ship abroad, and how do I pay any extra costs?
Consumer demand, supply chain bottlenecks, and distance increase costs, so international shipping naturally involves higher fees than US and other North American orders.
The baseline shipping costs will be what United Parcel Service (UPS) Worldwide Express charges due to the package's weight, timeline, and distance it must travel. We provide a summary of these estimated charges when you place an order online.
But there are other expenses that vary based on the country where customers are located. Overall, international shipping costs include the following:
The higher shipping charges based on distance, weight, and timeline mentioned above
Import duties and other taxes
Additional "brokerage fees" that vary from country to country (such as "entry preparation fees" and "disbursement fees")
UPS serves as a "customs broker," compiling these extra fees based on the delivery country and billing the sender or receiver.
QRFS ships all items to international destinations under "Delivery Duty Unpaid" status. This means that our international customers are responsible for all additional charges and must pay them before or when UPS completes the delivery. Sometimes, UPS may collect COD (Cash On Delivery), but they usually send a link requesting payment online.
Thus, shoppers outside of the US should anticipate some extra charges and plan to pay them before they can receive products.
Click here to go back to the FAQ Table of Contents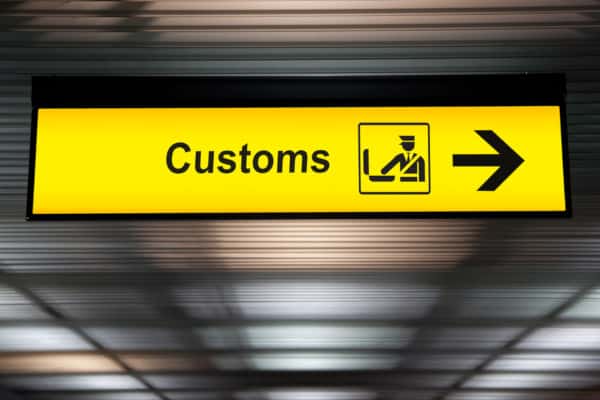 How do I pay for my order?
All prices for our products are listed in US dollars, and international shoppers can use an online currency converter to see how much they will cost. Simply typing "Google currency converter" into Google search provides a quick, accurate calculator with every necessary currency option.
QRFS accepts the following forms of payment:
Credit card (Visa, Mastercard, American Express, Discover)
PayPal
Pre-payment by Automated Clearing House (ACH) bank transfer that incurs a $25 non-refundable processing fee to QRFS. Any fees charged by your financial institution are your responsibility.
Wire transfer that incurs a $25 non-refundable processing fee to QRFS. Any fees charged by your financial institution are your responsibility.
We will NOT ship orders with incomplete payment.
Click here to go back to the FAQ Table of Contents
Do I need to provide "export compliance information" before international shipping?
Like most countries, the US has export laws and regulations that domestic companies must comply with before sending various goods overseas, including reporting requirements. Therefore, we send shipments with proper documentation to clear customs, which may include commercial invoices or other certificates sent with the shipment. But two manufacturers require additional paperwork and approvals.
Shipping Viking Group, Inc. and Johnson Controls (Tyco) products outside of the US and Canada
These two major US manufacturers require specific information on export compliance forms before any items can ship outside North America. These forms comply with US laws, record export statistics, and notify the companies of any potential legal liabilities:
Viking and Johnson Controls (Tyco) require QRFS to collect information to fill out an export compliance form. We then submit this form to Viking or Johnson Controls for approval before shipping Viking or Tyco products. This process typically takes 3 to 5 business days.
If Viking or Johnson Controls do not approve sending their products, QRFS will issue a refund for these companies' material and, where available, offer comparable alternatives.
Below is a copy of the Viking form—it's similar to the Johnson Controls version, and QRFS will provide worldwide customers a high-quality version for the specific manufacturer when they order. All international customers must complete sections 2 and 3, while only customers shipping through a freight forwarder must fill out section 4: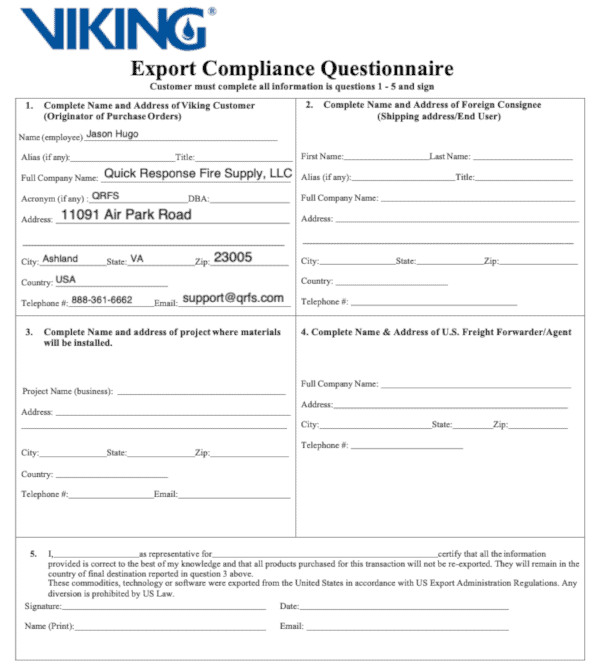 Click here to go back to the FAQ Table of Contents
How quickly will my order ship?
At QRFS, we pride ourselves on fast shipping, and most domestic orders received before 2 PM EST ship the same day. But international orders may require an additional 3 to 5 days for processing.
Orders with Tyco and Viking products that require export compliance forms and approval will always have this delay. But orders without them may also require additional processing because we only ship international orders "complete," ensuring that all the items are in a single location before shipment.
Delivery timelines will naturally vary by weight and distance, but UPS Worldwide Express usually delivers packages within 1 to 3 business days—you can use UPS's online tool to estimate the timeline.
So, given international shipping times and possible additional processing, you can usually expect to receive an order outside the US, Mexico, or Canada within 4 to 8 days.
Click here to go back to the FAQ Table of Contents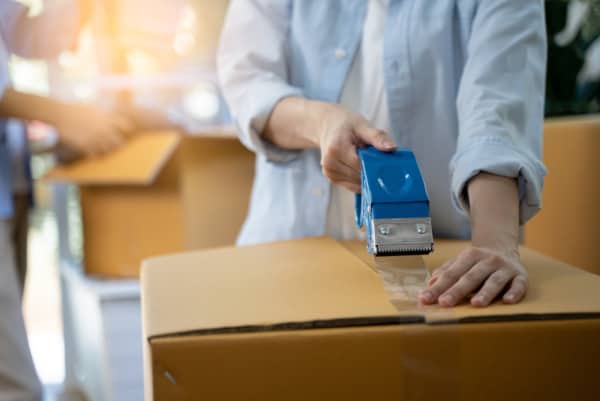 QRFS is here to serve our international customers
We routinely fulfill orders outside North America and are proud to provide access to equipment that enhances fire protection worldwide.
However, international buyers should understand QRFS policies and equipment measurements and anticipate unique processing steps, fees, and delivery times. We always strive to get your order out the door and into your hands as soon as possible.
Feel free to browse our full selection of fire protection products.
And if you have any questions about placing an order or handling a current order, contact our customer service reps at support@qrfs.com today!
This blog was originally posted at QRFS.com/blog. If this article helped you, check us out at Facebook.com/QuickResponseFireSupply or Twitter @QuickResponseFS.