The wrong fire department connection can render life-safety systems inoperable
Fire department connections (FDCs) allow firefighters to pump supplemental or supply water to sprinkler and standpipe systems – critical tools in the event of a fire. While they're found on buildings all over the country, each FDC is designed to connect to a hose of a particular kind and size, potentially leading to confusion for building owners and facilities managers looking to repair or replace them.
Understanding the different kinds of fire department connections and the particular swivels they use to connect to fire hoses is essential when ordering components.
Do you already know the compatibility of parts for your FDC? If you're simply looking to buy components, feel free to skip directly to our fire department connection product category.
The basics of fire department connections
A fire department connection (FDC) has three primary parts:
Piping to the sprinkler system riser or main
A check valve, which prevents water from flowing out of the fire sprinkler or standpipe system
The inlet body
Most inlet bodies feature four parts: swivels, inlets, an outlet, and the body itself. Threaded rings, or swivels, secure fire hoses to the FDC's inlets. Water enters the FDC body through these swivels and inlets. Then, it passes through the body to the outlet, where it enters system piping.

But while the above is always true for fire department connections with threaded swivels, some fire department connections may lack a body. In particular, Storz FDCs, which perform the same function as other FDCs, may have only an inlet and an outlet—sometimes with a short elbow between them.
FDCs supply water to standpipe systems and, in some cases, sprinklers, allowing firefighters to connect to an external water supply (usually a fire truck) via conveniently-placed locations on the exterior of a building. For many automatic sprinkler and standpipe systems, the water provided is merely supplemental, keeping the system pressurized and providing a backup source should problems with an onsite supply arise. In manual standpipe systems, however, no pressurized water is available unless it's provided through the FDC.
Fire department connections are generally one of three main types: exposed, freestanding, or flush. Exposed and flush FDCs are both found on a building's wall, but the body of an exposed connection is visible, whereas flush connections conceal the FDC's body behind a plate. Freestanding fire department connections stand apart from a building and supply water to a standpipe or sprinkler system through buried pipe.

A mismatched fire department connection can be a fatal error
Working fire department connections are a crucial investment in life safety and property protection. Individual parts can be replaced affordably — swivels can cost less than $20, some caps less than $5, and plugs less than $20 – but entire FDCs can cost anywhere between a couple of hundred dollars to nearly $4,000 before installation.
And because they're designed with specific fire hoses in mind — those used by the fire authority in a given jurisdiction — the wrong FDC can put firefighters in a difficult position. Without functioning standpipes, firefighters in tall buildings must run long lengths of hose throughout a structure, leading to a delay that risks property damage and loss of life.
Mismatched threading was a major contributor to at least two historic fires: the Great Baltimore Fire of 1904, which destroyed more than 1,500 buildings in Baltimore, MD, and the 1991 Oakland Hills Fire, where incompatible hose and fire hydrant couplings delayed a fight against an Oakland, CA blaze that killed 25 people.
How do I figure out the size and threads of a fire department connection that I need?
Each fire department connection swivel connects only to hoses with couplings of the right size, threading, and gender. A few threading standards prevail, but some cities — like Phoenix, AZ, San Francisco, CA, and New York, NY — have their own specific standards for hose couplings and fire department connections.
National Hose/National Standard Thread (NH/NST) and National Pipe Straight Hose (NPSH) thread are two of the oldest and most widely-adopted thread types for fire department connections and hoses. Each connects the male end of a hose — where threads are located on the outside of the coupling — with a female FDC coupling, which has a threaded interior.
With this overview in mind, the following questions are designed to help you figure out your FDC's size and thread type:
Is it threaded?
Most fire department connections have threads visible inside the coupling, as pictured below: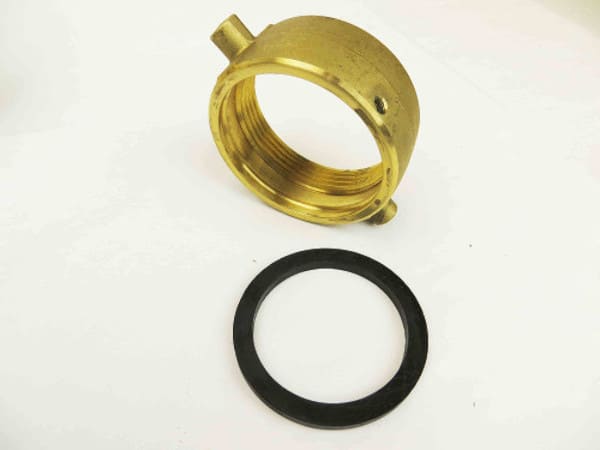 Storz couplings, on the other hand, have no threads and no designated male or female end. Hose couplings are pressed against the fire department connection and rotated until the couplings latch together.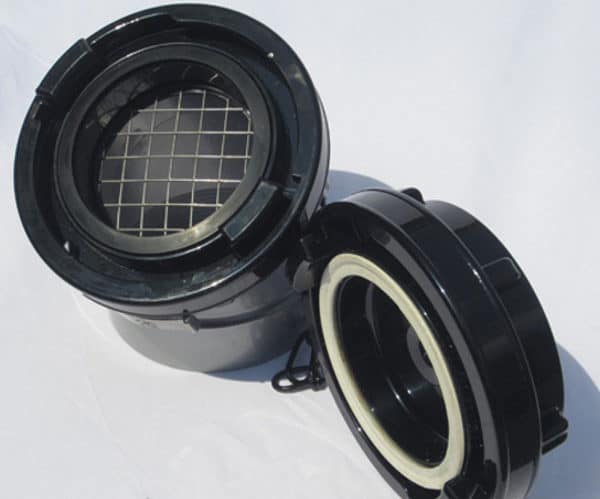 If you have a Storz FDC, you'll just need to take a proper measurement of the inside waterway — scroll down to the section on measuring for more detail.
Where do I live?
Some cities have their own distinct thread standards. Standard FDC threads may not be compatible with local fire equipment. Rather than simply ordering an FDC that looks like it fits, take the measurements described below and be sure to mention where you're ordering from to your supplier. Those cities include:
Chicago, IL
New York, NY
Cleveland, OH
Cincinnati, OH
Toledo, OH
Pittsburgh, PA
Detroit, MI
Denver, CO
Salt Lake City, UT
Richmond, VA
Raleigh, NC
Pittsburgh, PA
Louisville, KY
Phoenix, AZ
What size is the inner waterway?
Often, the answer is 2.5 inches. That's because most Class I and Class III standpipe systems feature 2.5-inch hose connections. New York, NY, and San Francisco, CA, which commonly use 3-inch FDCs, are exceptions to this rule.
For an in-depth review of fire protection standpipe systems, click here.
You can get an accurate measurement of your FDC's size in one of two ways. The first and best way is to measure the inside diameter of the inlet with no swivel attached. Another alternative is to measure the inside diameter of the back of the swivel.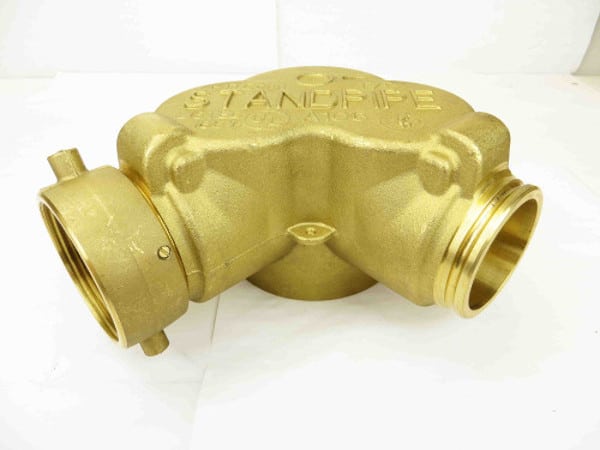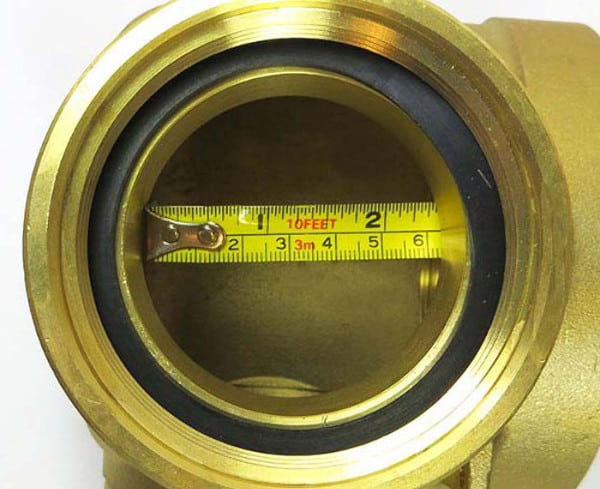 Does the thread taper?
NST and NPSH threads are straight-threaded. This means that the width of the threads remains the same along the entire coupling. Tapered threads, on the other hand, get progressively narrower. While these can be hard to spot (see below), tapering threads are a sure sign that your FDC isn't NST or NPSH-threaded.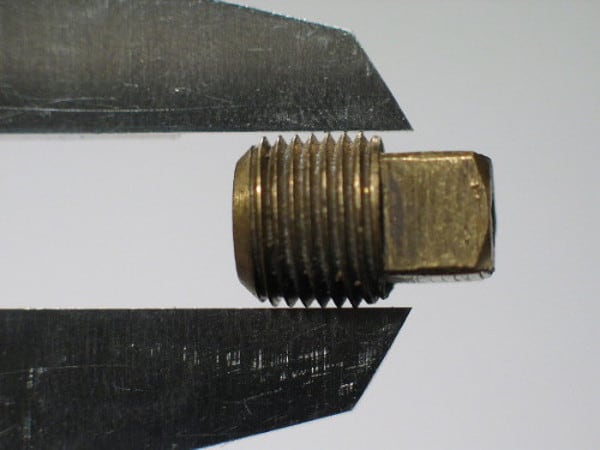 What if I'm still not sure?
Firefighters, other life safety professionals, and quality suppliers can help you determine the size and threads of the fire department connection you need. And if you are certain of the size and coupling of your FDC, check out our selection of fire department connection products.
If you still have questions about which parts are compatible, call us at +1 (888) 361-6662 or email support@qrfs.com and we'll guide you through the process.
This blog was originally posted at blog.qrfs.com. If this article helped you get a better understanding of FDC threading and sizes, check us out at Facebook.com/QuickResponseFireSupply or on Twitter @QuickResponseFS.