Adapt or replace Storz connections? Cities nationwide are making the choice
Some cities have spent thousands or hundreds of thousands of dollars to retrofit fire hydrants with Storz connections, a type of threadless hose coupling. When installed on fire hydrants and fire department connections, these quick-connecting fittings can simplify the task facing firefighters and significantly cut down on the time required to connect fire hoses to other devices.
In this article, we briefly explain what Storz connections are and how they can make firefighters' jobs easier. We also cover the benefits and drawbacks of three types of products used to make fire hydrants and fire department connections Storz ready: removable Storz adapters, permanent Storz adapters, and, in the case of fire hydrants, integral Storz nozzles.
Need to look at some Storz connections now? Click here to browse our selection of Storz FDCs, adapters, caps, and wrenches.
While threaded hose couplings are standard, the Storz connection's simple design saves firefighters time
Most fire hoses in the United States feature couplings with National Standard Thread (NST). Before NST revolutionized fire protection, hoses, hydrants, and fire pumps relied on a wide variety of different – and often incompatible – fittings. Although a range of different thread standards still exists today, NSTs spread throughout the United States and greatly simplified the task facing firefighters.
But while NST is the prevailing American standard, Storz connections offer several improvements over these and other threaded hose couplings. Storz fittings connect with a quarter-turn, reducing the amount of time firefighters spend securing fire hose to other devices. And while NST couplings have male and female ends, Storz connections are sexless, allowing any Storz connection to secure to another. Additionally, Storz connections can replace one or two smaller inlets, maximizing the amount of water delivered through a single opening.
This video from the City of Burnsville, MN shows a side-by-side comparison of a firefighter connecting hose to a Storz hydrant and a threaded steamer outlet:
For more on the advantages of Storz Connections, read this article.
Storz adapters correct mismatches between widely-varied couplings used with fire hose, fire hydrants, and fire department connections
When a fire department adopts Storz as the go-to fitting for their hoses, they may find that their hoses can't connect to all existing outlets or inlets.
In situations like these, firefighters carry temporary Storz adapters. Storz adapters connect to the existing threads on fire hydrants and other equipment, facilitating a connection with a Storz fire hose. Firefighters thread them on when they arrive and remove them when they leave.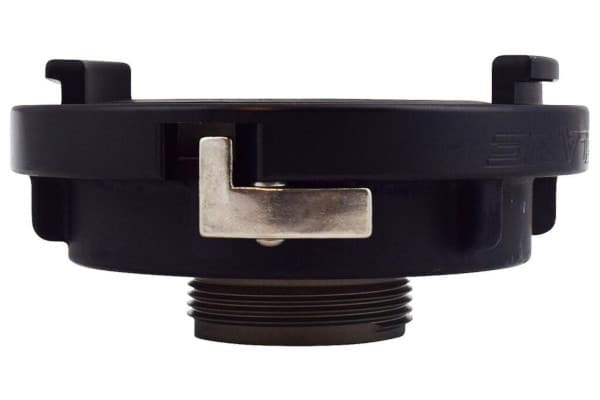 These adapters feature two ends: one that connects to the fire hose with a Storz coupling, and another that connects to an inlet or outlet elsewhere. Often, this second end attaches to a fire department connection or a fire hydrant. Because the threads used on these devices vary from place to place – with some major U.S. cities still using their own unique thread standards – finding a match requires special care.
NST connections in standard sizes are common with fire hydrants and fire department connections, but others use unusual fittings
One of the most widely-used thread standards on a fire department connection is the 2.5″ National Standard Thread. These fire department connections, or FDCs, provide firefighters with inlets used to supply water to a building's fire sprinkler or standpipe system. 2.5″ NST-threaded inlet swivels comply with guidelines established by the National Fire Protection Association (NFPA) which requires these couplings for sprinkler and standpipe systems. Still, NFPA standards permit the use of other couplings when required by local fire officials – as is the case in places like Chicago, New York City, and elsewhere.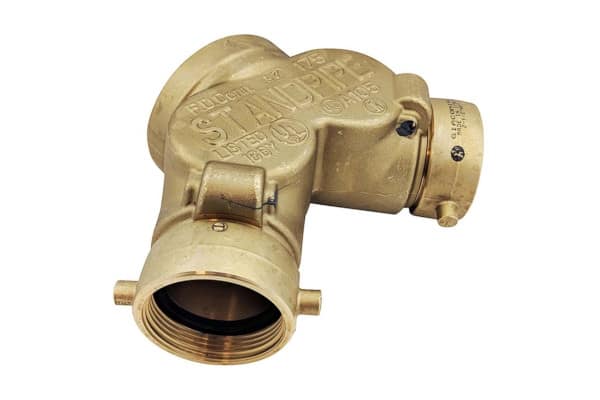 Fire hydrants, while widely standardized, also feature a wide range of thread connections. Since 1905, NFPA has recommended the use of hydrants with two 2.5″ NST small hose connections and one 4.5″ NST connection for large-diameter hose. When firefighters want to use Storz hose with a fire hydrant, they typically connect to this large connection – called a pumper nozzle, steamer port, or steamer connection.
By the early 2000s, only 18 of the 40 most populated cities had hydrants with these large-diameter 4.5″ NST connections. Many other major cities used pumper nozzles with 4″ NST connections, and still others had even smaller pumper connections – or different thread standards entirely.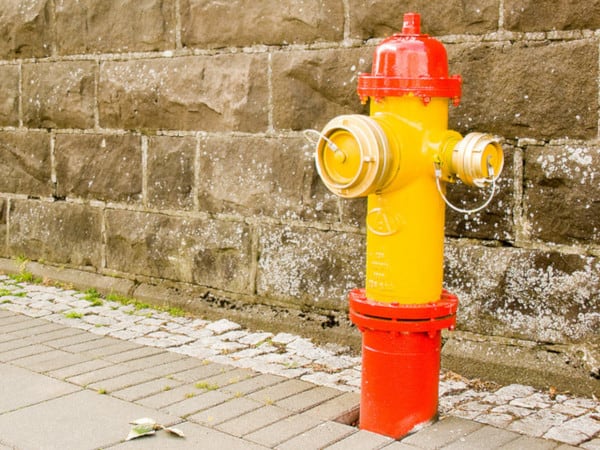 Removable Storz adapters provide a short-term fix for incompatible fittings – a sometimes-necessary process
By attaching a Storz adapter to these threaded connections, firefighters can solve one urgent problem –not being able to connect hose at all – at a price. While they can now use their Storz-connected hose, they must now attach both a threaded adapter and a Storz connection, canceling out the quick-connect benefit of Storz. And in cities like Birmingham, Alabama, where 18,000 different fire hydrants have many different styles of thread, firefighters may find it difficult to determine which threads are used.
With a wide range of pumper nozzles and fire department connection swivels currently in service, finding the right Storz adapter may prove challenging. Many manufacturers stock Storz adapters for the most commonly-used threads: 2.5″ male NST adapters for FDC swivels and 4.5″ female NST threads for fire hydrants. The same is true for other widely-used or frequently-purchased thread standards, including National Pipe Straight Hose (NPSH). Other, more localized thread standards may need to be custom-ordered and machined by the manufacturer.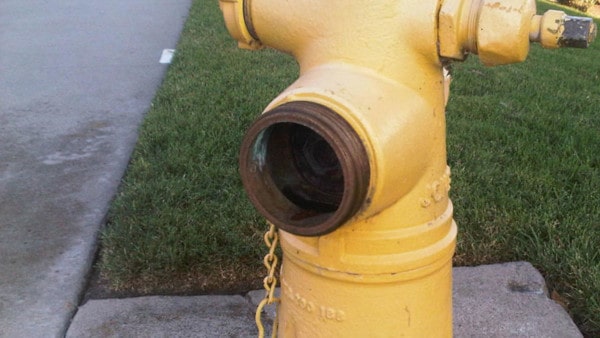 4″ and 5″ Storz FDCs and permanent adapters for fire hydrants mean quick and easy connections
Rather than attaching and removing Storz adapters, fire department connections and hydrants can be modified to be permanently Storz-ready, allowing firefighters to spend less time with hose connections and more time fighting fires.
As we've covered in our guide to Storz connections and Storz fire department connections, some straight and 30-degree Storz adapters can connect directly to the pipe supplying fire sprinkler and standpipe systems. Rather than attaching at the fire department connection's swivel, these 4″ and 5″ Storz FDCs attach directly to pipes within the building, acting as an all-in-one FDC inlet body. For the most part, these adapters can be identified by their use of 4″ or 6″ National Pipe Thread (NPT), a pipe thread standard widely used in fire protection systems throughout the United States.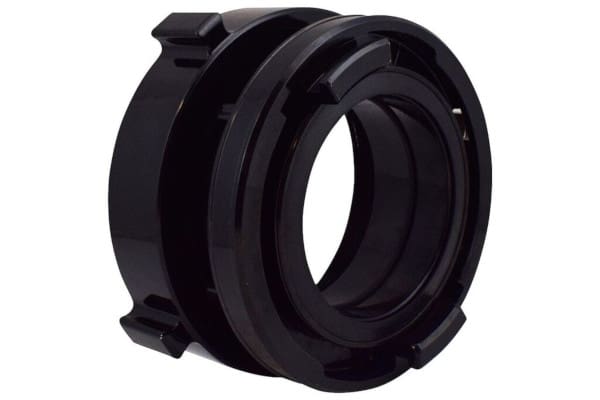 Similarly, some Storz adapters can be permanently affixed to a fire hydrant. Many manufacturers make these adapters available with the same 4″ and 4.5″ female NST threads widely used with fire hydrants, converting the existing steamer port to a 4″ or 5″ Storz connection. Like removable adapters, these Storz hydrant adapters thread to the hydrant's pumper nozzle. However, they also feature set screws designed to permanently lock the adapter in place. These adapters install quickly – sometimes in as little as five minutes – with only a few tools.
In most instances, both FDCs and fire hydrants require protective caps to protect the Storz connections from damage and to keep debris out of inlets or outlets. One notable exception is Fyrelane's Hydra-Storz adapter, which has a built-in butterfly vane that remains closed until water flows out from the hydrant. These adapters improve response times in two ways: by providing the quick-connect benefits of Storz, and by allowing firefighters to connect without first removing a cap.
Integral fire hydrant Storz connections, while ideal for new hydrants, may prove slightly more difficult for retrofitting
While adapters are available or can be machined to fit almost any kind of fire hydrant thread, many fire hydrants feature built-in, or integral Storz. These hydrants feature a pumper nozzle with a Storz hose connection and secure directly to the hydrant's nozzle lock or retainer, providing a direct and permanent connection to the hydrant barrel.
In many cases, the hydrant's manufacturer may be able to provide Storz nozzles to replace threaded pumper nozzles. Hydrant manufacturers such as Muller Company, American AVK, AMERICAN Cast Iron Pipe Company, U.S. Pipe, and Kennedy Valve offer integral Storz steamer nozzles. These manufacturers may make their own Storz nozzles available for a repair and, in some cases, a retrofit.
Independent manufacturers also provide aftermarket integral Storz nozzles for retrofits of select hydrants. While Storz adapters are manufacturer-agnostic – connecting to any threads of the right size and type – integral Storz nozzles must be compatible with the specific hydrant, taking into account the size of the nozzle opening and the manufacturer's specifications. Hydrants handle large volumes of water at extremely high pressures. These forces could easily turn an ill-fitting nozzle into a dangerous projectile, which makes finding an exact match all the more important.
Finally, while installation for Storz adapters is relatively straightforward, replacing hydrant nozzles can be slightly more involved. To retrofit an integral Storz nozzle, any locks, set screws, or retainers must be taken off. The old nozzle is removed from the barrel with the manufacturer's nozzle wrench, nozzle retainer wrench, or a spanner wrench. The new nozzle is lubricated, and an O-ring installed before threading the nozzle into the barrel.
Ordering a blind cap, snap cap, or Storz adapter for your fire department connection or fire hydrant
If you're looking to install a new Storz FDC or purchase Storz adapters for short-term use, QRFS stocks a selection of well-built, American-made Storz caps and adapters, including FDC swivel adapters and new Storz FDCs.
Our blind caps for 4″ and 5″ fire hydrant Storz connections protect open adapters from debris and vandalism. Made from aircraft-grade aluminum, these durable caps can be used to pressurize large Storz pumper nozzles or keep refuse out of Storz fire department connection inlets.
QRFS also stocks heavy-duty composite hydrant snap caps, a lightweight alternative to traditional cap and chain assemblies. While snap caps should not be used in high-pressure applications, they keep grime, ice, and snow off of Storz connections and connect with a quarter-turn.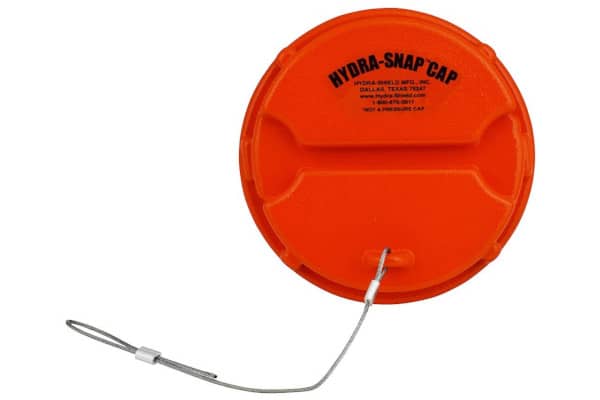 QRFS also carries Fyrelane's 5″ adapters with 2.5″ National Standard Thread (NST) for connecting to NST hose connections, including the female NST swivels frequently used with fire department connections. Made with a heat-treated aluminum alloy, these 4″ and 5″ Storz adapters have been specially anodized to provide a dense and durable protective coating.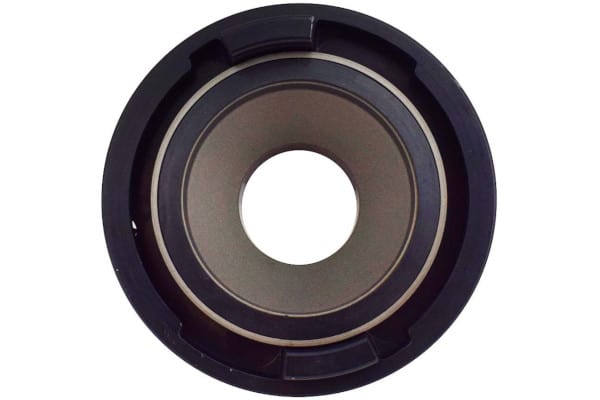 For all these products and more click here to browse our selection of Storz connections.
Questions about Storz adapters or need help finding an item? Call QRFS at +1 (888) 361-6662 or email us at support@qrfs.com.