Storage occupancies have lots of space, many combustible items, and few people—all of which help define their fire protection requirements
Sitting down to watch Mike and Frank of American Pickers, "travel the back roads of America looking to buy rusty gold…looking for amazing things…telling the history of America…one piece at a time" is entertaining for most people. But the few of us in the fire service and fire protection industries can't help but cringe when those guys walk into storage units, garages, and barns.
These buildings are often filled to the brim with unprotected flammable and combustible products. Rather than notice the "treasure," we zero in on the hazards and lack of fire protection features.
Owners, managers, and other individuals responsible for storage facilities should understand the fire protection and life safety codes and standards that outline what is required. Based on the geographical location of the facility, the provisions of either the National Fire Protection Association (NFPA) or the International Fire Code (IFC) may apply and are often mandated by law.
What is a "storage" occupancy?
Storage occupancies are buildings that have a small number of people in proportion to the area of the structure. NFPA 101: Life Safety Code® defines these as any structure that serves the primary purpose of storing or sheltering physical goods or products. This definition includes self-storage-type units as well as other structures that may not be traditionally thought of as "storage," such as:
Barns
Freight terminals
Grain elevators
Parking structures
Warehouses
From the 2018 edition of NFPA 101

42.1.1.5 Storage occupancies shall include all buildings or structures used primarily for the storage or sheltering of goods, merchandise, products, or vehicles.
What are the NFPA fire protection requirements for storage occupancies?
Some storage facilities are similar to industrial facilities and their fire protection requirements are also similar to those needed in less complex industrial settings. However, section 42.1.2.3 provides clarification on the difference between these two occupancy types. Basically, it comes down to their purpose, which defines how many people may be on the premises:
From the 2018 edition of NFPA 101
42.1.2.3 Storage occupancies or areas of storage occupancies that are used for the purpose of packaging, labeling, sorting, special handling, or other operations requiring an occupant load greater than normally contemplated for storage shall be classified as industrial occupancies.
Other types of occupancies must comply with the occupant load factors in Table 7.3.1.2 of NFPA 101, which involves dividing the available floor area square footage by specific factors. But there is no occupant load factor for storage occupancies. Since these structures are characterized by a low number of people in relation to their total area, the occupant load is instead calculated based on the "maximum probable population"—how many people are expected to be within the space at any single time.
From the 2018 edition of NFPA 101


42.1.7 The occupant load, in number of persons for whom means of egress and other provisions are required, shall be determined on the basis of the maximum probable population of the space under consideration.
Though NFPA does not require fire sprinklers in buildings classified as storage occupancies, it does require fire alarm systems under certain conditions. These conditions are based on the hazard posed by the contents stored within the space. Hazard contents are identified as low, ordinary, or high:
From the 2018 edition of NFPA 101


6.2.2.2 Low Hazard Contents. Low hazard contents shall be classified as those of such low combustibility that no self-propagating fire therein can occur.

6.2.2.3 Ordinary Hazard Contents. Ordinary hazard contents shall be classified as those that are likely to burn with moderate rapidity or to give off a considerable volume of smoke.

6.2.2.4 High Hazard Contents. High hazard contents shall be classified as those that are likely to burn with extreme rapidity or from which explosions are likely.
Storage facilities with only low-hazard contents or those protected with an automatic fire sprinkler system do not require a fire alarm system to be installed. Facilities that exceed 100,000 square feet and house ordinary or high-hazard contents are required to have a fire alarm system installed throughout the structure.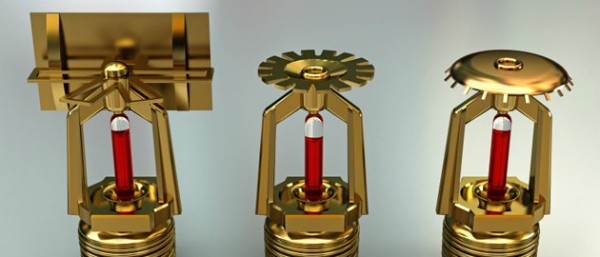 How do IFC requirements differ from NFPA requirements?
The International Fire Code defines facilities that are used to store non-hazardous products as storage occupancies, whereas structures that house hazardous products are instead classified as Group H, high-hazard. Storage occupancies are further divided into Group S-1 and Group S-2 facilities.
Group S-1 buildings are used for the storage of moderate hazard products, such as:
Aerosols
Aircraft and vehicle repair garages
Paper and cardboard
Clothing and textiles
Tobacco products
Group S-2 buildings house low hazard materials, such as:
Beverages
Food products
Glass
Metals
Parking garages
The IFC requires fire sprinkler protection in enclosed parking garages located under other structures or those exceeding 12,000 square feet, and within Group S-1 buildings that meet the following conditions as outlined in section 903.2.9:
1. Any single fire area that exceeds 12,000 sq. ft.

a. Commercial vehicle storage facilities that exceed 5,000 sq. ft.

b. Upholstered furniture and mattress storage that exceeds 2,500 sq. ft.

2. Combined fire areas that exceed 24,000 sq. ft.

3. Building more than 3 stories above grade
There is no fire alarm requirement within the IFC for Group S occupancies, however.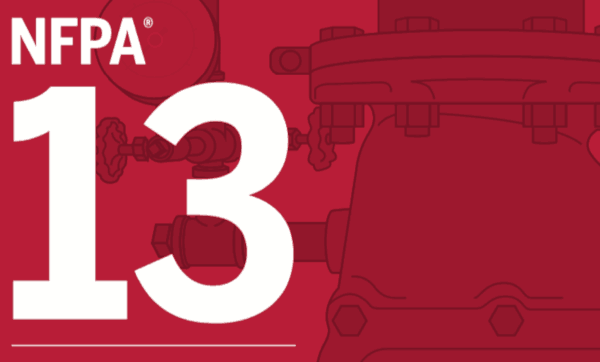 Fire protection for storage is addressed in NFPA 13
When fire sprinklers are required, they must be installed in accordance with NFPA 13: Standard for the Installation of Sprinkler Systems. Aside from the general installation chapters that apply to all sprinkler systems, there are five specific chapters that deal with the protection of stored items:
Chapter 13: Protection of Miscellaneous and Low-Piled Storage
Chapter 14: Protection for Palletized, Solid-Piled, Bin Box, Shelf, or Back-to-Back Shelf Storage of Class I through Class IV Commodities
Chapter 15: Protection for Palletized, Solid-Piled, Bin Box, Shelf, or Back-to-Back Shelf Storage of Plastic and Rubber Commodities
Chapter 16: Protection of Rack Storage of Class I through Class IV Commodities
Chapter 17: Protection of Rack Storage of Plastic and Rubber Commodities
Professional fire sprinkler contractors and system designers will know and understand the needed application to properly protect the items being stored. The main steps a storage facility owner should take: know what local law and model codes require in terms of protection; vet and hire a qualified fire safety contractor to install or retrofit what's needed; and utilize an inspection, testing, and maintenance contractor and/or designated personnel to maintain any systems according to model codes and local regulations.
If sprinklers are required—or if you (or your insurance company) realize it's a smart move—QRFS can supply the necessary sprinkler system parts, which will vary based on the nature of the structure and its system.
Of particular interest to storage facility owners may be heavy-duty head guards, which provide extra protection against damage to sprinklers which can cause costly accidents. You can read about and see some of the accidents they prevent in our previous blog.
If you have questions or you need help finding an item, give us a call at 888.361.6662 or email support@qrfs.com.